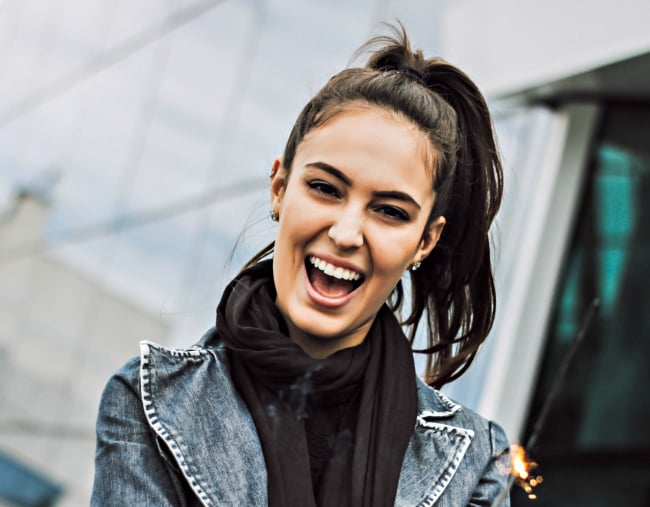 We all shop. Don't lie now, you're among friends.
No judgement, of course. Sometimes, it's impossible to resist the lure of adding just one more pair of black boots to your shopping cart or ducking into the shops after work for 'a quick look'.
Thankfully, we may have just found the very best excuse to shop 'til your bank balance drops in existence.
Next weekend from Thursday the 28th until Saturday the 30th of June, Wishful Warehouse Sales will be serving up a heap of your favourite (and exxy) brands at heavily reduced prices.
For three days, you can shop some of Australia's most sought-after and Instagramable labels between 50 and 70 per cent off. Seriously.
Best of all, all proceeds from this epic sale will be going to Make-A-Wish Australia, who help grant life-changing wishes to seriously ill children.
Make-A-Wish CEO Sally Bateman is thrilled to be teaming up with brands including Tony Bianco, Mimco and sass & bide for the Wishful Warehouse Sale, which will go such a long way towards granting the cherished wishes of kids and teenagers battling critical sicknesses.
"Every day, six Australian families receive the devastating news that their child has a serious illness. That's around 2,000 families, which is four times the number we are currently able to reach," she told Mamamia.
"A wish can help really sick kids build the emotional strength they need to fight for their health by sparking their imagination and reigniting their sense of hope.
"But wishes take work and Make-A-Wish receives no ongoing government funding so we are only able to continue making wishes come true thanks to the incredible support and generosity of local communities, individuals, our wonderful network of volunteers and business partners like those who have helped to make the Wishful Warehouse Sale possible."
Along with DJ entertainment and mini manicures, here's the full, illustrious list of designers who've gotten on board with this great cause:
Aje
Brooks Brothers
Decjuba
Ellery
Ginger & Smart
House of Quirky
Jac & Jack
Mimco
Romance was Born
sass & bide
Scanlan Theodore
SHEIKE
Skwosh
Sunshades Eyeware
TigerMist
Tony Bianco
White Runway
Epic, we know.
In equally great news, sales will be happening in Sydney and Melbourne. Condolences, everywhere else.
Here are the important details you need to know:
Sydney Wishful Warehouse Sale
WHERE: Commune, 901 Bourke St, Waterloo.
WHEN:
Thursday, 28 June – 6pm-9pm
Friday, 29 June – 8am-8pm
Saturday, 30 June – 9am-4pm
ENTRY TICKET: $10 donation
NO CASH, CARD ONLY
Melbourne Wishful Warehouse Sale
WHERE: Ojay Pop Up Shop, 671 Chapel St, South Yarra.
WHEN:
Thursday, 28 June – 9am-5pm
Friday, 29 June – 9am-5pm
Saturday, 30 June – 9am-5pm
ENTRY TICKET: $10 donation
NO CASH, CARD ONLY
To avoid disappointment – and to get first dibs on the bargains – you can pre-order your Wishful Warehouse sale tickets online on the Make-A-Wish website.
See you there. Apologies in advance for the elbow fighting over the size eight shoes.