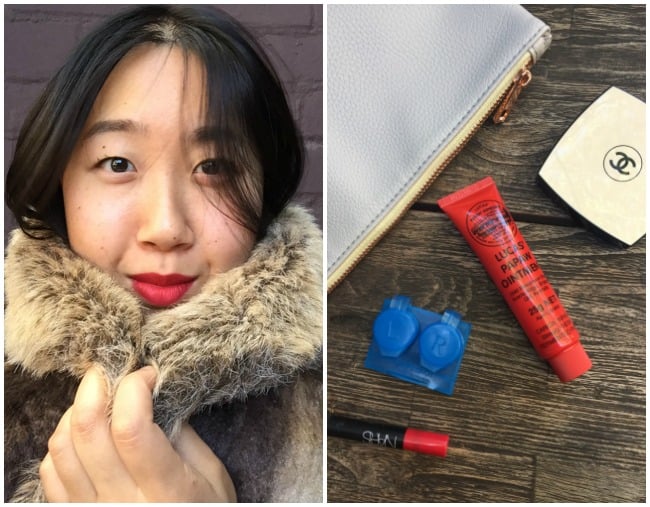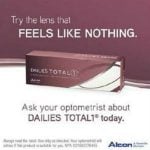 "Fashion is pain" is a fantastic line used in many a fancy fashion film, but in real life… not so much.
The fact is that we are busy people with endless schedules, from work things, after-work events, drinks with the girls and cute dates all vying for our attention. Pain and discomfort from bad fashion choices is simply not an option.
So, for the woman on the move, here are six fashion hacks to keep you looking fashionably fresh and feeling great. No aches and pains in this list!
1. Contacts that you can wear for 16 hours.
Leaving a fun night with friends because your contacts feel like they're drying up is something the vision-impaired among us can all relate to. *raises hand*
However, it doesn't have to be that way. The clever minds at Alcon have developed daily contact lenses called DAILIES TOTAL1, which will keep your eyes comfortable for 16 hours and feel like you're wearing nothing†.
These are the first and only water gradient lenses, which means they have a much higher water content at their surface than other lenses. It's like a vision-correcting cushion of moisture for your eyes.
Ask your optometrist for DAILIES TOTAL1 or check them out right here.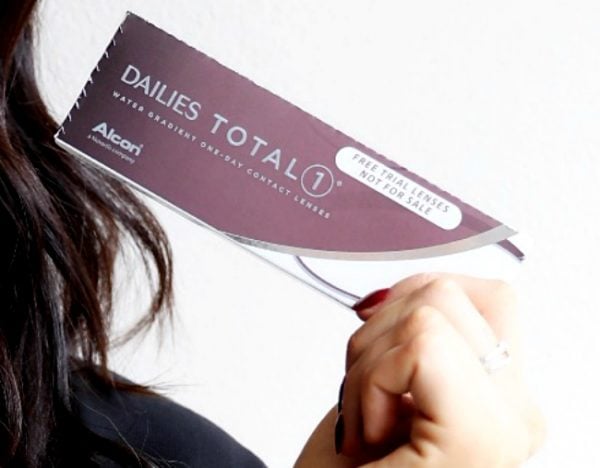 2. A statement jacket.
There's an odd preconception that winter dressing is daggy. Although the cooler months mean cosy knits, when it comes to winter fashion, a statement jacket is key.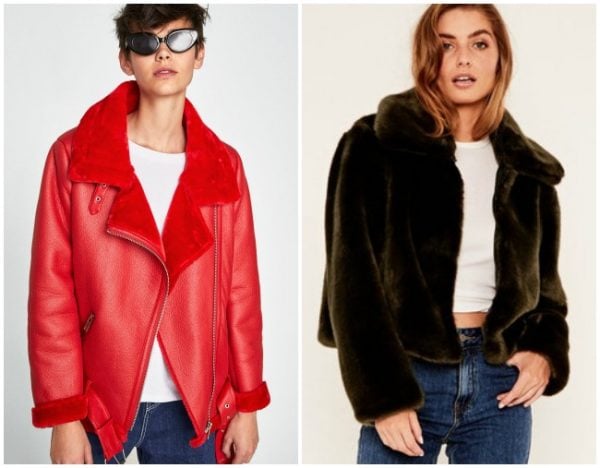 Not only will it keep you warm and cosy during frosty, winter nights, but it's also an effortless way to dress anything up, from a conservative office ensemble, to your basic jeans a t-shirt look.
Because there's truly no need to sacrifice warmth or efficiency for fashion. Ever.
Right: Glassons, Faux Fur Coat, $89.99
Left: Zara, Long Biker Jacket, $219.
3. Sartorially savvy socks.
Socks, I hear you say? While you could go for the ol' gel pad inserts to keep your feet in tip top condition, a pair of socks will provide all the cushioning your foot could ever want from your desk to the dance floor.
Dressed up in a pair of strappy heels or elegant court shoes, it's the sartorial statement that will keep your toes feeling cosy and chic. Win!
And we promise it works in real life too:
4. A multi-purpose balm that's seriously multipurpose.
What might just look like a normal tube of lip balm is actually so much more. Yes, it'll keep dry lips, cuticles and elbows at bay (a must in winter) and refresh a statement lip for all-day wear, but your trust balm can also be used to prevent blisters. Just apply to the affected area, be it your feet or anywhere else you experience chafing, and you're good to go.
Your traditional tube of papaw ointment, like: Lucas, Papaw Ointment, $5.99, works great, or my personal favourite is Lanolips, 101 Ointment Multi Purpose Balm, $18.99 which has a thicker consistency.
5. A bag that doesn't break your back.
We've all been guilty of over stuffing our bags, which inevitably means we end up with kilos of unnecessary excess luggage from day to night, not to mention coming home with sore strap marks on our shoulders.
Instead, get rid of the excess and compartmentalise your life with a smaller envelope clutch or cross-body bag with the specific purpose to take to after-work events.
While a bag within a bag may sound counter-intuitive, it means you can leave your work bits - like your diary or laptop, at work where they belong and only take your going-out essentials with you.
L: ASOS DESIGN,Envelope Clutch Bag, $24.
R: Topshop, Chloe Floral Cross Body Bag, $48.
6. Hollywood tape, because comfort is key.
The age-old adage is true - it doesn't matter whether it's your eyeballs, feet or body temperature when you feel comfortable, you'll look confident. And besides, fashion is confidence with a little style thrown in, whatever that may mean to you individually.
Unfortunately sometimes, your clothes just don't want to co-operate and that's where fashion tape (like: Hollywood, Fashion Tape, $19.99) comes in.
Simply apply to risqué necklines,  oversized collars, gaping holes between buttons (goodbye peek-a-boob) and enthusiastic ruffles to keep things in place, exactly where you want them.
What are your go-to fashion hacks for comfort? Tell us in a comment below.
This content was created with thanks to our brand partner Alcon DAILIES TOTAL1. Always read the label. Use only as directed. Your optometrist will advise you if this product is suitable for you. NP4 number A21805836472.
†Percentage of wearers agreeing with the statement 'while wearing these lenses I sometimes forget I have them on'.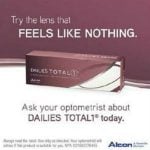 Alcon DAILIES TOTAL1 Contact Lenses provide a unique cushion of moisture providing 16 hours of comfort so you can experience everything, and get on with your day. DAILIES TOTAL1 feel like you're wearing nothing and result in exceptional end of day comfort. Always read the label. Use only as directed. Your optometrist will advise you if this product is suitable for you. NP4 number A21805836472. For more information please visit https://www.morecontacttime.com/technology.shtml