Yet again, Samantha Markle has managed to seep into the headlines for no other reason than to spread more poison about her half-sister Meghan Markle.
This time, Samantha's gripe was with Meghan and Prince Harry's wedding guest list for their big day on May 19 at St George's Chapel in Windsor Castle.
In a Twitter rant, the 53-year-old accused the couple of inviting "complete strangers", claimed "no one" from the Markle family made the cut, and ironically said she deserved an invitation "out of respect".
"Out of respect and humanitarianism, the Markles should be invited if 2000 complete strangers are," she wrote, according to The Sun. "Our uncle, brother, me, best friend of 30 years, nephews. Our issue is not a matter of closeness. Family is family."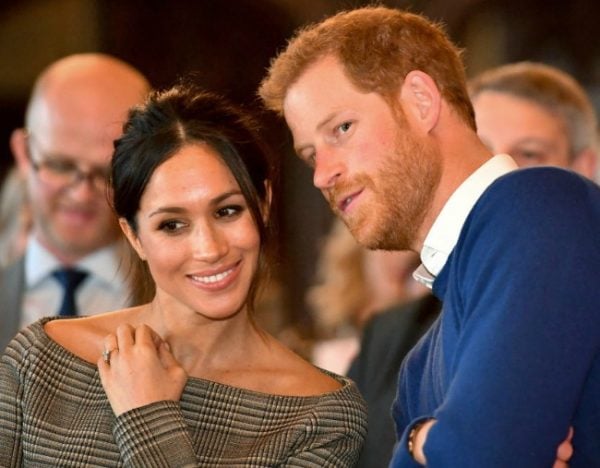 Previously, she'd fired off a rather passive-aggressive, presumptuous tweet.
"The Markle family is looking forward to our wedding invites. No one has one yet. Still waiting... Excited!"
She then bemoaned how hard 36-year-old Meghan - whom she hasn't seen since 2008 - was making her life by not yet sending the invitation she was never getting in the first place.
"Everyone is making arrangements and it's difficult to organise everything as you can imagine," Samantha lamented.
Now, it appears she finally accepted the truth: an invitation isn't coming her way. It never was. But instead of accepting this quietly, she felt the need to express that the issue was not a matter of how close she was with her sister, but that thousands of strangers have been invited.
I've got a bone to pick here. Firstly, I'm not sure where Samantha got the figure that "2000 complete strangers" would watch Meghan and Harry exchange vows, but this is rather... inflated.
What we know is that about 600 people are invited to the wedding ceremony. These are 600 people the couple hand-picked themselves, people they have a direct relationship with. Meghan's parents are expected to attend, with her father reportedly set to walk her down the aisle. This guest list is far, far smaller than the 1900 people who were invited to Kate Middleton and Prince William's wedding in 2011. Not even the darn Prime Minister is invited to celebrate their day.
After the wedding ceremony, yes, there will be strangers. About 2640 members of the public will be at Windsor Castle to watch the arrival and departure of the newlyweds, their guests and the carriage procession. Kensington Palace announced that 1200 of them would be selected by local royal representatives from "all corners of the UK", including young people who have shown strong leadership and served their communities.