When it comes to weddings, there are a lot of rules one is expected to follow.
Like the bride wearing something old, something new, something borrowed, and something blue. Or having to invite Great Aunt Mildred so as not to cause a family meltdown.
But because it's 2017, most wedding rules are expected to be broken, depending on what the bride and groom want their day to be like.
For royals, however, there are certain wedding traditions that simply cannot be ignored.
When Prince Harry and Meghan marry next May, the Queen will be wholly responsible for sending out the invitations (not surprising, given Harry had to ask her permission to propose and she had to determine where the ceremony would take place).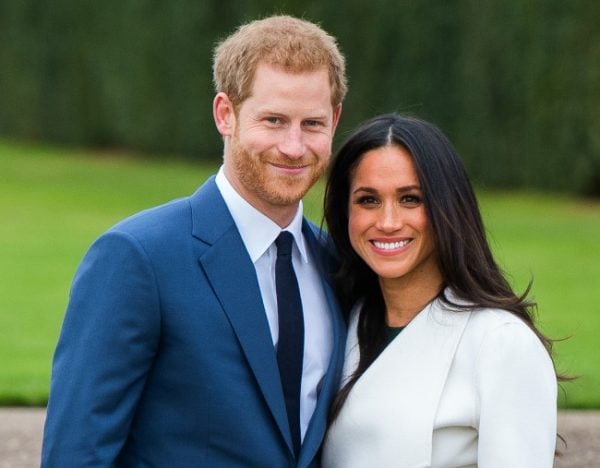 Harry will also not be able to name his big brother as his Best Man, because according to royal protocol, the position simply doesn't exist.
There is one royal rule that the newly-engaged pair are expected to break, however, and it's all to do with the first cake they cut together as a married couple.
LISTEN: On Mamamia Out Loud, we discuss why everyone is in love with Meghan Markle. Post continues after. 
Traditionally, the wedding cake is a multi-tiered fruitcake, but Harry and Meghan have something else in mind... possibly because fruitcake is actually an abomination, but also because they have something else in mind.
According to The Telegraph, Harry and Meghan are hoping to serve their guests a slice of banana cake for dessert.