With reports that the half-sister of Prince Harry's girlfriend, Megan Markle, is about to bestow a tell-all book upon the world, media have been queuing up to hear what the 52-year-old author is about to reveal.
Well, when Kyle Sandilands learned the answer this morning, he cut their interview short.
In an interview with Samantha Grant this morning, KIIS FM's Kyle and Jackie O radio host asked what motivated her to pen a book about the Suits actress.
Despite admitting that the working title is "The Diary of Princess Pushy's Sister", the 52-year-old former model insisted things are "fine" between them, and that the book is "not entirely about" the actress.
"The book is more about my biracial evolution after my birth out of the 60s," she said. "You know, following a lot of historical events that were controversial, and then seeing the face of my sister and developing eternal colour blindness."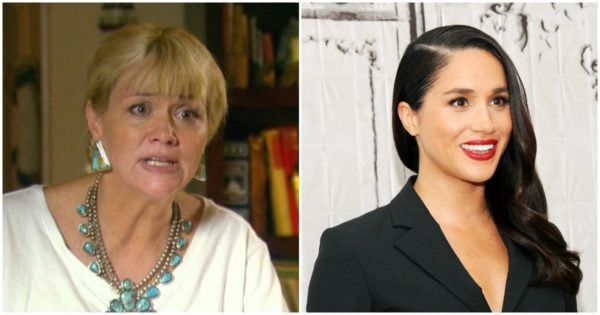 Sandilands pushed back, asking, "So why didn't you call the book My Boring Life? Why did you bring your sister into it? For the marketing reason?"