With reports that the half-sister of Prince Harry's girlfriend, Megan Markle, is about to bestow a tell-all book upon the world, media have been queuing up to hear what the 52-year-old author is about to reveal.
Well, when Kyle Sandilands learned the answer this morning, he cut their interview short.
In an interview with Samantha Grant this morning, KIIS FM's Kyle and Jackie O radio host asked what motivated her to pen a book about the Suits actress.
Despite admitting that the working title is "The Diary of Princess Pushy's Sister", the 52-year-old former model insisted things are "fine" between them, and that the book is "not entirely about" the actress.
"The book is more about my biracial evolution after my birth out of the 60s," she said. "You know, following a lot of historical events that were controversial, and then seeing the face of my sister and developing eternal colour blindness."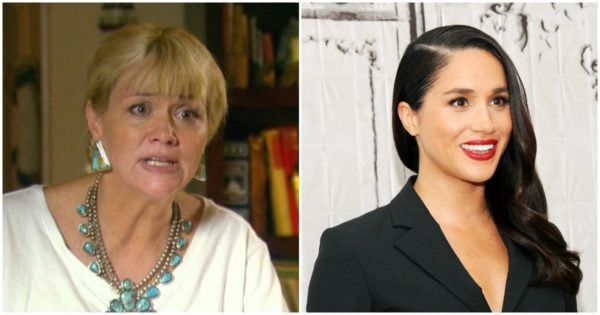 Sandilands pushed back, asking, "So why didn't you call the book My Boring Life? Why did you bring your sister into it? For the marketing reason?"
But as she attempted to insist why her life wasn't, in fact, boring, the 45-year-old ended the call.
"See you later. You sound like such a bore. Not interested," he said. "Don't use your sister's name to trick media organisations into pushing your s**t book. You're gone. See ya. Bye. What a loser."
The interview followed another that Grant, who suffers Multiple Sclerosis, gave to KIIS's Hughesy and Kate on Tuesday afternoon, in which she pointed to the 'hypocrisy' of Markle championing humanitarian causes but overlooking her own half sister.
"I am in a wheelchair and she did meet Harry at the Invictus Games and I feel it's an opportunity to be a voice," she said.
"I have to say I feel a bit hurt by that."
"Humanitarianism begins at home," she added. "That doesn't mean monetary. It means reaching out."
Grant and Markle share the same father, 72-year-old Thomas Markle, but haven't seen each other since 2008.