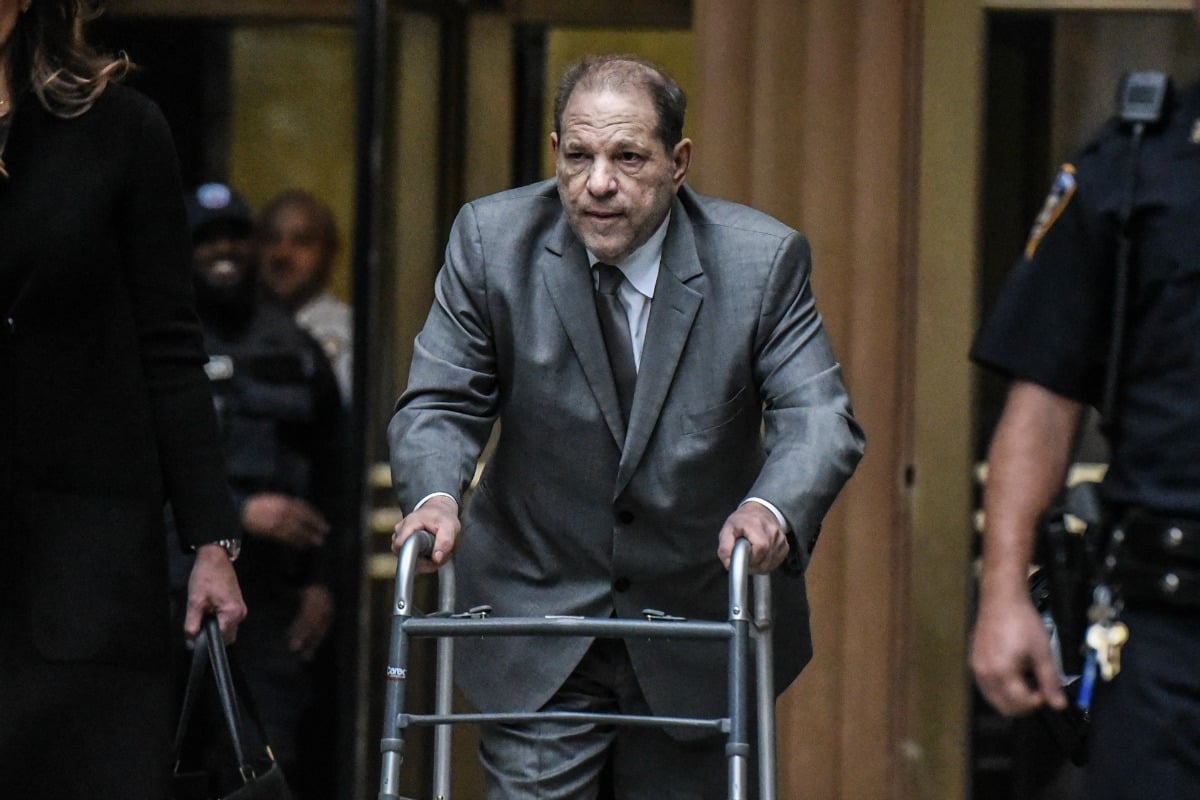 Harvey Weinstein showed up to court on January 6 hunched over a walker.
He looked weathered and tired. Vulnerable even.
But his dishevelled appearance has left many asking the question: Is he trying to drum up sympathy as his rape trial gets underway?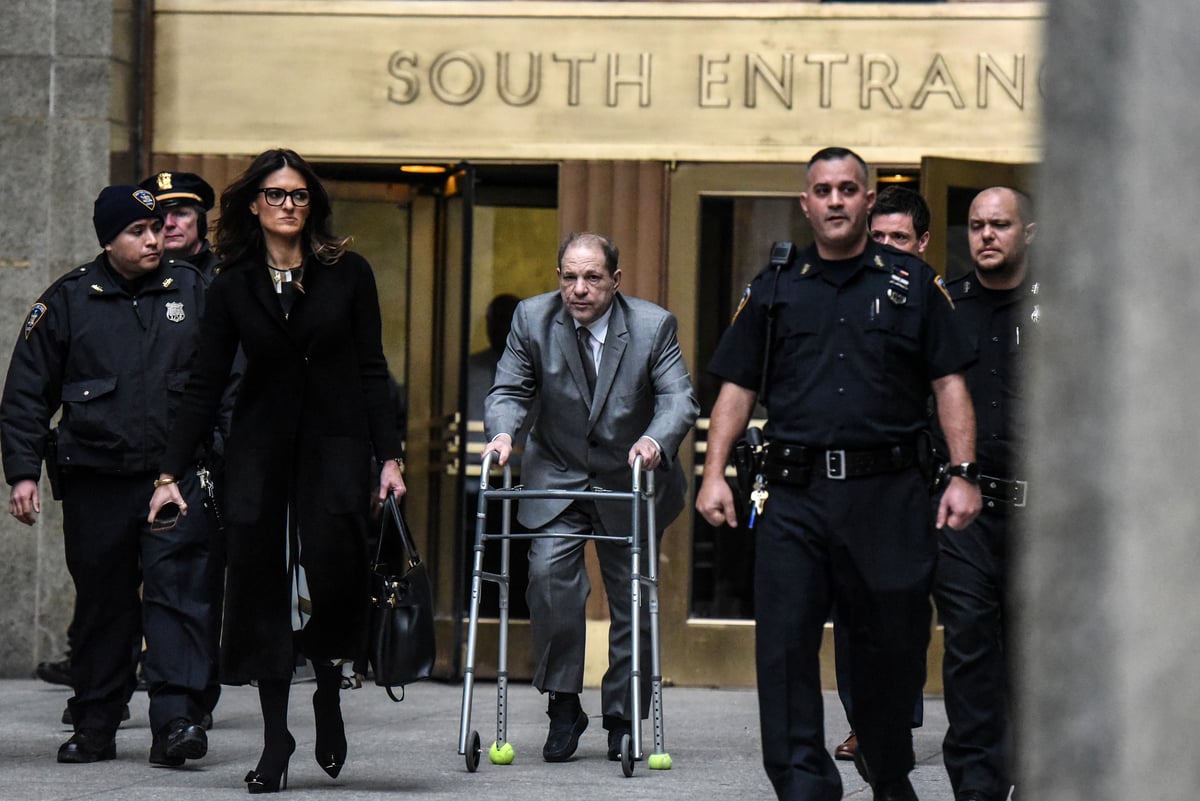 Is he just trying to seem as unintimidating as possible in the face of rape and sexual assault charges, and with the weight of a worldwide #MeToo movement still upon him?
The 67-year-old did injure his back in a car accident in August and had surgery on his spine last month.
But in December someone spotted him in their local Target without his walker, days after he appeared in a Manhattan courtroom with it, and so the rumours multiplied.
In an interview with The New York Post late last year, Weinstein lamented at being a "forgotten man," claiming his work promoting women in film before it was "vogue" had been overshadowed by "what happened."
In fact, the only reason he took the interview (from a hospital room, mind you) was to prove he hadn't been "exaggerating his ailments" as is being reported.
What is Harvey Weinstein accused of?
More than 80 women have accused the Hollywood producer of rape, sexual assault or harassment over a space of three decades. The incidents go back to 1980 and include 18 allegations of rape.