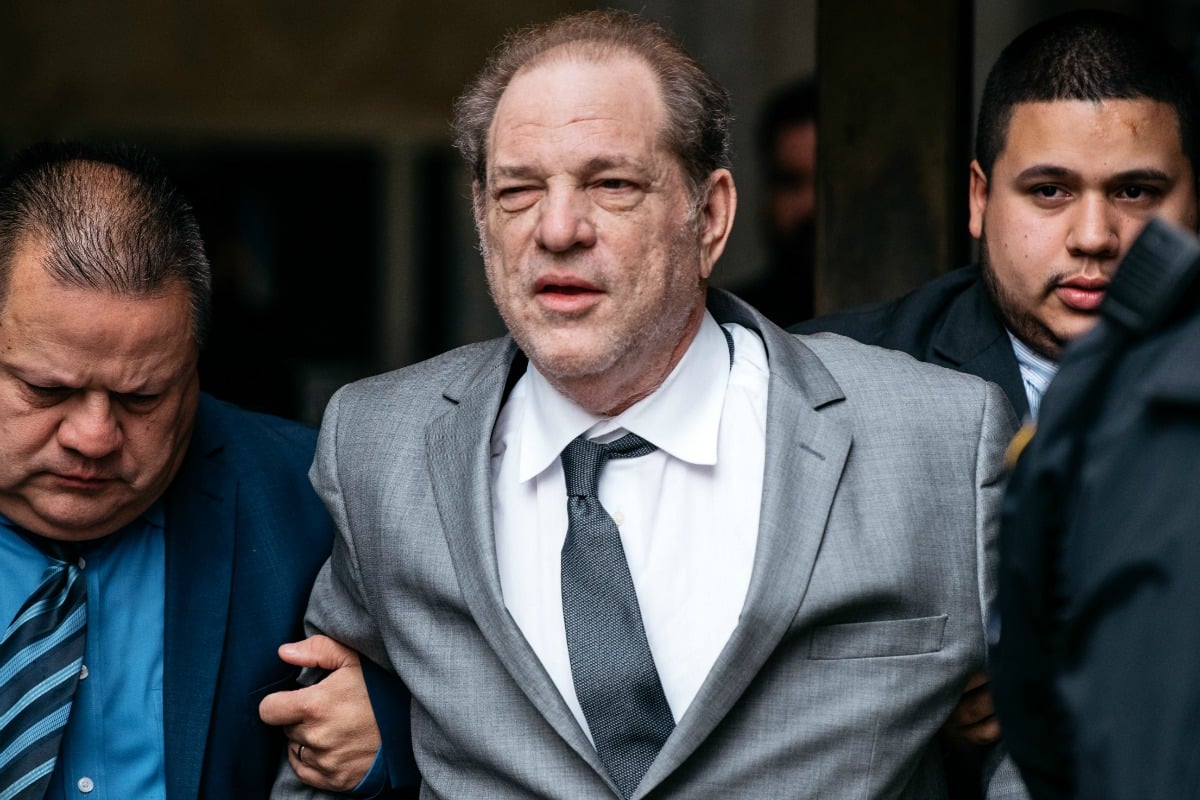 Harvey Weinstein has done his first interview in more than a year, and it is a complete and utter disaster.
The man, who has been accused of sexual assault or harassment by more than 80 women, will face trial for rape in Manhattan Supreme Court on January 6.
He is charged with five counts of predatory sexual assault, criminal sex act, and rape, in the cases and could face life in prison if convicted.
Dozens of women have made allegations against Harvey Weinstein, including Uma Thurman. Post continues below video.
This month he reached a tentative US$47 million settlement with more than 30 women who have accused him of sexual misconduct, the New York Times reported.
But the alleged serial sex offender is still only worried about himself.
Speaking to The New York Post's Page Six from his private room at the New York-Presbyterian/Weill Cornell Medical Center, Weinstein said he only agreed to the interview to stop claims his back injury – which meant he turned up to court last week with a walker, but didn't stop him from shopping without it a few days later – was real.