A bride has taken to discussion forum Mumsnet to ask for advice on whether it's appropriate to uninvite her bridesmaid from her wedding.
Just a few keys facts:
The wedding is next Saturday, and
She wants to uninvite the bridesmaid because she dyed her hair pink.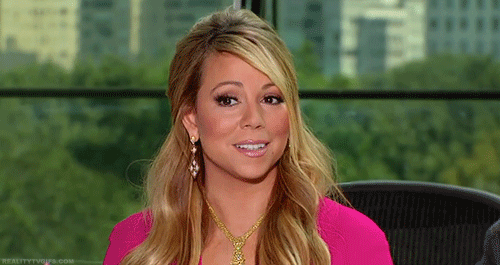 "My bridesmaid has dyed her hair this week a horrible pink colour and I am getting married next saturday [sic]. Am I being unreasonable to ask her to dye it back or uninvite her from the wedding?" the user wrote.
"For context she is incredibly self-centered and always wants the attention to be focused on herself and I think she has done it just to stick out in the photos," she continued.
Naturally, the bride did not get the validation she was looking for.
"Dye yours pink to match," suggested one user.
Want tips on how to get the best bang for your buck at a wedding venue? Listen to this week's episode of Hitched below. 
"Why did you ask a woman you obviously dislike to be your bridesmaid?" asked another.
User Finnmcool called out the bride in a big way, writing, "If you already knew that about her and you think her hair is about standing out, why did you ask her to be bridesmaid? From the sounds of it, you would have been expecting something like this".
One user, however, was more sympathetic to the bride.
"I'm kind of torn, I mean it really wouldn't bother me at all but the timing of dying her hair an odd colour does seem calculated aswell," wrote one user.
Of course it's not the first time a bride has considered "firing" her bridesmaid.
In 2016, a woman wrote to Jezebel's agony aunt to seek advice about a woman in her life who assumed she was a bridesmaid, but who the bride didn't want at the wedding.
The bride began, "My partner recently proposed and of course there has been a lot of excitement and inevitable wedding planning talk. We want to keep it small, with just family and close friends and I already have an idea of who I would like to ask to be in my bridal party."
The woman went on to explain that because she suffers from anxiety and has an introverted personality, her desire is to have "friends who will respect that and support me" on her big day.
"This is where my "best friend" comes in," the bride's email continued.
"She is my oldest friend and we used to call each other sisters. For a while I truly felt that about her, but looking back it's only because I had such low self esteem I didn't know what a good friend looked like."
"She has already made the assumption she's a bridesmaid, even talking to me about dresses she'd likes for bridesmaids, etc. I just know if I say I don't want her there, we will probably be done forever. I guess I'm scared of letting go of my oldest friend who I love and just don't know how to handle such a sensitive issue," she continued.
Luckily, the introverted bride received an empathetic response.
"You do not have to make this woman a bridesmaid in your wedding. You do not have to invite her to your wedding. From what you've written, it doesn't sound like she is worth the cost of even the most garbage of catered dinners," the response began.
"As I think you already know, this sounds like a friendship that needs to end, either now or later."
Do you think it's okay to uninvite someone from your wedding? Tell us in the comments.