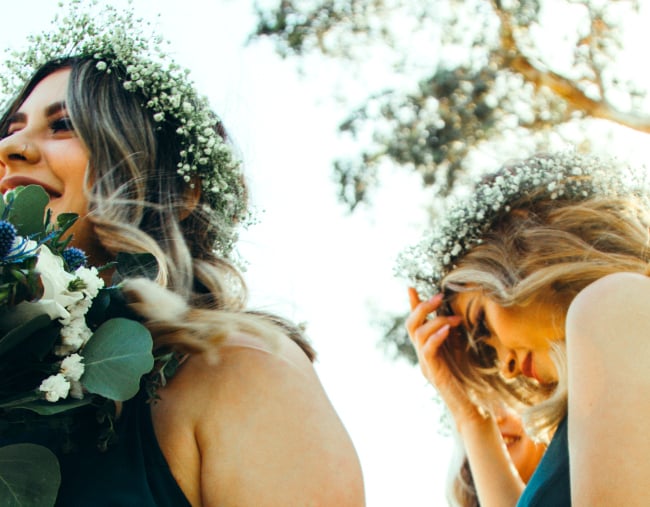 Bridesmaid dresses are tough. Plus size bridesmaid dresses are tougher. No, it's not fair or right, just the unfortunate truth.
There's a good chance the women in your life, those who you couldn't imagine standing at the alter without, aren't all the exact same size and shape. There's absolutely nothing wrong with this, but it can make finding a style everyone will feel comfortable in complicated.
It doesn't help that many of the plus size bridesmaid dresses online either aren't pictured on a – wait for it – plus sized woman, or are fairly tacky.
Finding dresses to compliment all of your bridesmaids shouldn't be that hard. That's why we went and found 24 whimsical, wonderful plus size bridesmaid dresses (size 18 and above) to take the stress out of this big decision.
From cape sleeves and cinched waists to mid-lengths and dainty details, there's a cut and colour on this list to match even the strictest of wedding colour palettes.
Go on, have a look. Because everyone deserves to feel beautiful and attractive when they zip into a dress. Even at your wedding.
P.S. Most of these styles also come in smaller sizes too. Bonus!