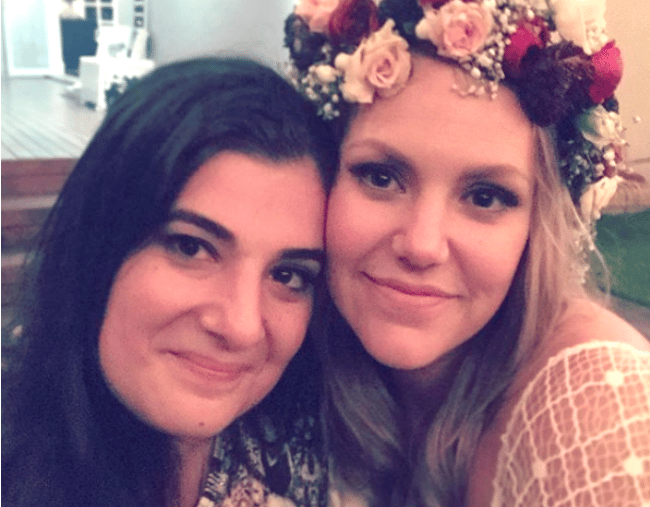 What's the first thing you do when your friend is feeling down? Or is not being very kind to themselves?
What's the first thing you do when someone offends your friend? Or even looks at them the wrong way?
YOU GO INNNNN.
Yep, you're their personal cheerleader.
You tell em, 'shut it!' Cos you're ain't having any of that nonsense!
You follow it up with every compliment under the sun. "You're fucking gorgeous. Your body is bangin'. You're stunning on the inside and out. If I was into women, I'd do you!"
At times you even go down the tough love route. "Oh stop it, you silly cow!!"
Now, what's the first thing you do when you're not 'feeling it'?
Or catch yourself in a pic someone else took?
Or Facebook decides to show you a memory from five years ago AKA 'a photo of when you were much thinner but thought you were fat and gross and disgusting then too'?
You do not go into cheerleader mode.
You say, think and feel some truly horrid things about yourself.
What a shame.
In the last two years, I was asked by both my best friends if I would be in their bridal party.
Something I felt truly touched by. I was honoured, privileged, thrilled, you name it: I had all the feels. Unlike my sister who has been in countless bridal parties, I have been in a total of three.
Want more wedding talk? In the latest episode of Hitched, we discuss the guest list.
For more, subscribe to Hitched here.
So how did I wear that pride?
"I have to lose weight, like yesterday."
"Fuck, how awful if I'm this size for the wedding."
"Shit the other bridesmaids are so much skinnier than me; I'm going to look huge."
This dialogue went on inside my head for 14 months in the lead up to my beautiful friend Effie's wedding. Every month I would calculate the time I had left to be skinner, prettier, better.
I feared seeing Effie weeks before the wedding because I already felt like I had let her down. Why? Because I hadn't organised the Bachelorette party or I hadn't given a second thought to the wedding D-floor playlist? Nope. It was because I felt I hadn't lost enough weight.