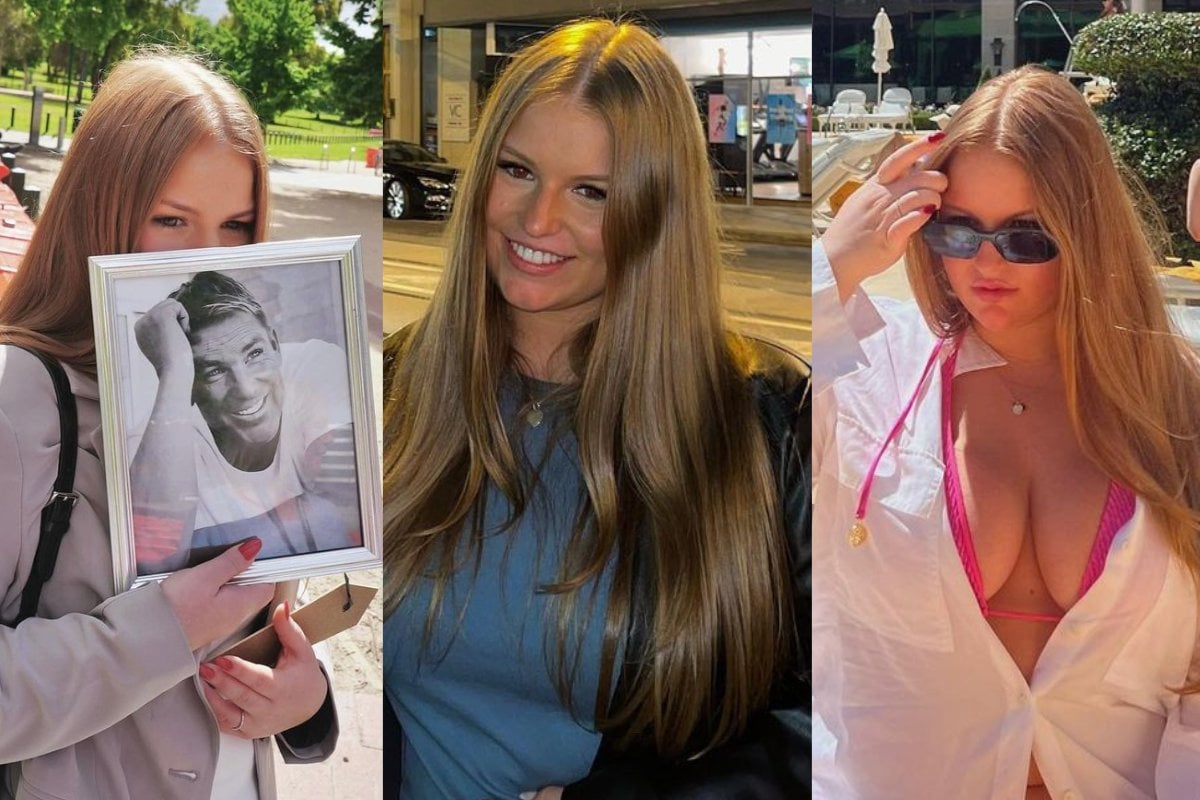 When cricketing icon Shane Warne passed away in 2022, he left an untouchable legacy in sport, but he also left behind his three children: Summer, Brooke and Jackson.
It's been more than a year since Shane died of a heart attack on March 4, 2022, and daughter Summer, 21, has recently stepped into the spotlight competing on this year's The Masked Singer.
Last month, she was unmasked as Bad Avocado after a rousing performance of Coldplay's 'Yellow', which was her father's favourite song.
But what else do we know about the Australian cricket heiress, and Simone Callahan's daughter?
Summer Warne's inherited fortune.
According to the Courier Mail, after her dad's death, Summer inherited a third of Warne's $20.7 million fortune, which was split between herself and her two siblings, Brooke and Jackson.
Summer is often seen jet-setting around the world, including to destinations like London and Hawaii. On her Instagram, she recently posted a photo of herself at a resort in Las Vegas with the caption: "Dads [sic] favourite place."
In January 2023, she partied it up at the Beyond The Valley festival in Victoria. In July, she holidayed on the Greek Islands with a group of friends, and in August, Summer and her brother Jackson spent time vacationing in Marbella, Spain.
The youngest Warne daughter has a large social media presence, with more than 40,000 followers on Instagram and over 60,000 followers on TikTok.
Summer Warne's response to trolling.
Summer's not one to take trolling lying down.
After some nasty comments were left on a Daily Mail post showing photos that Summer had shared during her holidays, she jumped on TikTok to call out the bullying behaviour.
"Hey, guys. I just thought I'd do a little TikTok rating comments on a Daily Mail Facebook post about what I was wearing on the weekend, because apparently it had a few people mad," she shared.