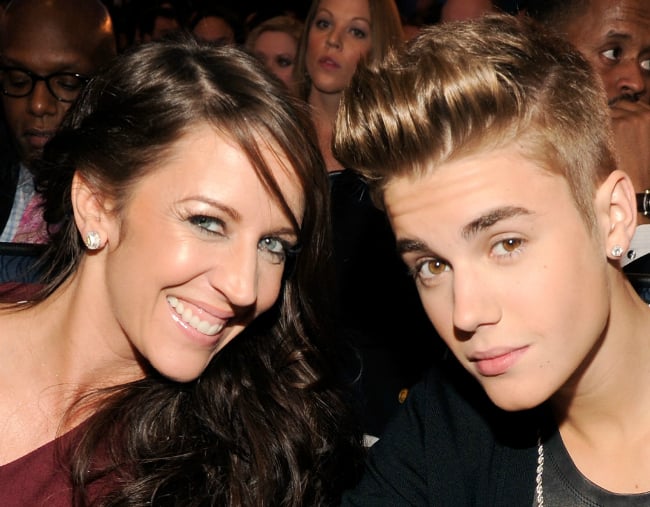 We obviously all have a lot of feelings about Justin Bieber's engagement to 21-year-old Hailey Baldwin. The pair had reportedly been back together for less than a month when 24-year-old Bieber proposed, and it seems even his mum is a little apprehensive.
While Justin Bieber's mother, Pattie Mallette, used to acknowledge her son in her Twitter bio, the reference has now been removed.
Previously, Pattie's biography on Twitter read, "Yes, Justin Bieber is my son. I have many other great qualities besides being his mom haha! No really. #LoveWins #LOVEARMY."
Now, the 43-year-old's Twitter bio is completely empty, except of course for the hashtags #LoveWins #LOVEARMY.
Ergh, Justin, your mum just trolled you big time.
The deletion followed Justin Bieber's engagement announcement just a fortnight ago. Posting the announcement to Instagram on July 10, he wrote a touching letter to his fiance Hailey Baldwin.
There has been speculation that perhaps Pattie wasn't too happy about the engagement, and she suggested she wasn't one for a rushed marriage by liking Sean Lowe's tweet that shared the sentiment.
The tweet read, "Before proposing to a woman they've only known for a few weeks, I think the final guys on The Bachelorette should come help me scrub my kid's diarrhea out of my living room rug just to make sure they're serious about the whole 'I want a family with you' thing."
Before proposing to a woman they've only known for a few weeks, I think the final guys on The Bachelorette should come help me scrub my kid's diarrhea out of my living room rug just to make sure they're serious about the whole "I want a family with you" thing.

— Sean Lowe (@SeanLowe09) July 20, 2018