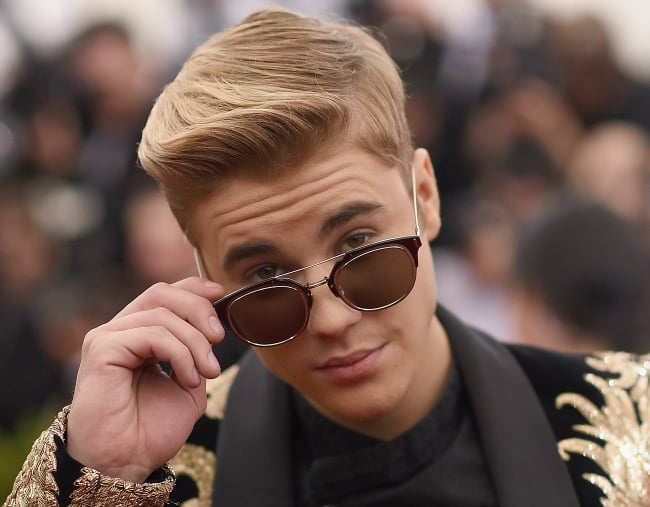 Following the whirlwind engagement of Ariana Grande and Pete Davidson, who became engaged just weeks after they began dating, and then the surprising engagement of Justin Bieber and Hailey Baldwin, Twitter sleuths are speculating there could be one man responsible for these love stories.
Scooter Braun is the manager of both Ariana Grande and Justin Bieber, and as someone who works closely with the artists on a day-to-day basis, it is actually feasible that this man could be whispering in the young entertainers' ears.
A fan on Twitter tweeted yesterday, "First Ariana get engaged to Pete Davidson and now Justin Bieber to Hailey Baldwin the devil works hard but Scooter Braun works harder," prompting several other fans to enjoy the discovery.
Scooter Braun is both Ariana Grande and Justin Bieber's manager and now they are both engaged within weeks. Kris Jenner is out here giving lessons.

— Chicks in the Office (@ChicksInTheOff) July 8, 2018
Scooter Braun's strategy with all his artists lately: get engaged

— IMAC ELBAKAERBNU (@BeySatisfied) July 8, 2018
Unfortunately, Ariana Grande was not so pleased with the speculation, writing in since-deleted tweets, "You do realize we are human beings who love and have lives… right? And that Scooter is a wonderful human being too who cares first n foremost [about] our health and happiness?", adding ""Love is lit. Sh*t happens. I hope to god it happens to you too. U deserve it".
Grande, 25, also shared that Braun always puts the health and happiness of his artists first.
Justin Bieber, 24, reportedly proposed to 21-year-old model Hailey Baldwin in the Bahamas over the weekend. For those unfamiliar with the couple, Baldwin is the niece of Alec Baldwin, and the daughter of Stephen Baldwin.
The engagement is yet to be officially confirmed by the couple, but those close to them have pretty much done it on their behalf.
In a since-deleted tweet, Baldwin's actor father, Stephen, wrote, "Sweet smile on my face! me&wife [Kennya] Always pray 4 Gods will !! He is moving in the hearts of JB&HB Let's all pray for His will to be done Love you 2 so much !!! #Godstiming #bestisyettocome Congrats @JeremyBieber @pattiemallette #PraiseJesus."
The one question we all have now is, if Scooter Braun really is secretly playing cupid, where can we find a match-maker of our own?