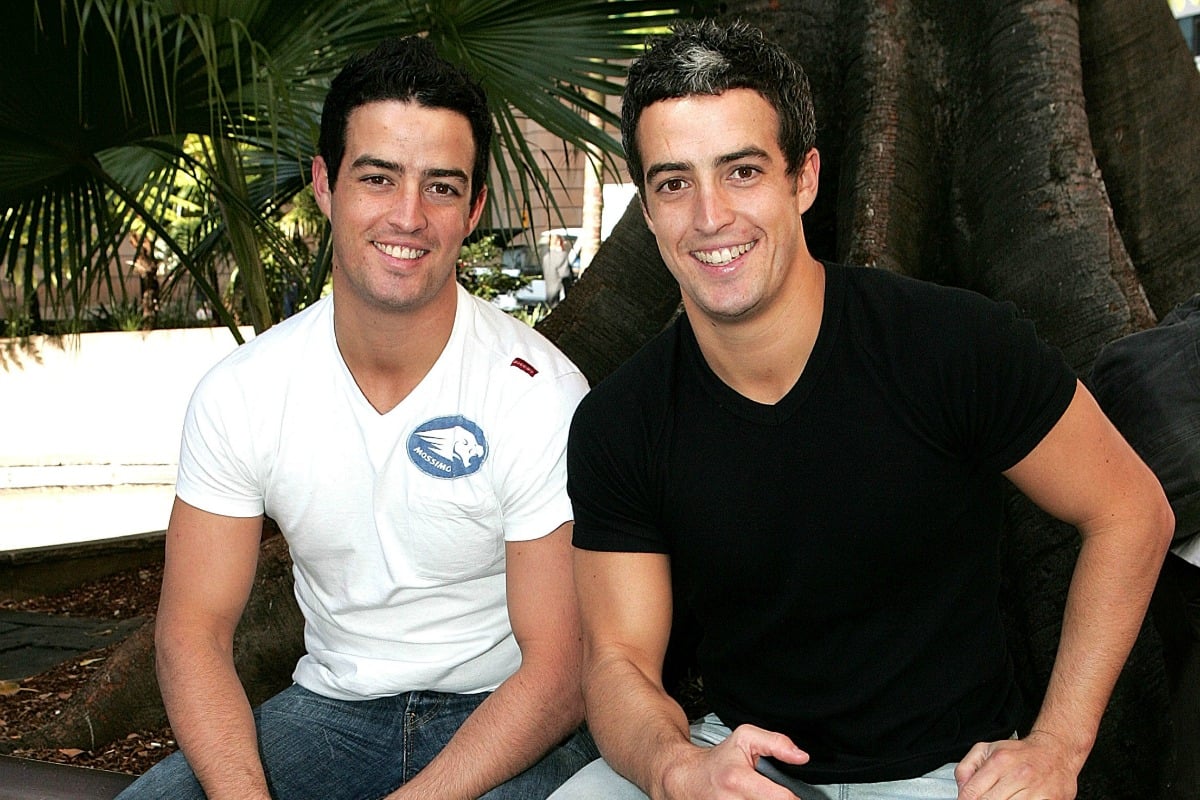 Remember that time Big Brother put twins in the house, and then pretended they were one person, and then one of them went on to win the whole season?
Ah, the Logan brothers.
Ah, 2005.
What memories.
Here's a snippet. Post continues after video.
While reminiscing on this nugget of history we realised something. We haven't seen or heard anything from Greg and David in… years.
How dare they not share their entire lives with us like the Skyes, Tullys and Fitzys of the world.
So in the interest of reliving the Big Brother glory days, allow us to take you on a journey back in time to that house on the Gold Coast tucked off to the side of Dreamworld (which is now a burnt down creepy ghost hangout) where Australian reality TV was born.
The big secret.
It was such a big deal that the twins were being thrust into the house AS ONE PERSON.
By 2005, Big Brother had already been on air for four years so the producers were ready to throw all the spanners into all the works.
In fact, the 'theme' of the series was "single, sexy, and competitive"(LOL) and instead of asking for video-taped auditions, the producers toured the country looking for the sexiest singles in all the land.
On opening night it was revealed the $1 million prize was also getting the shakeup. Five thousand would be subtracted every time a housemate broke a rule.
Greg and David were given a task as the season's exciting new play-thing.
Last a fortnight under the name of "Logan" (their shared middle name) and they'd get to enter the house as individuals. Fail and they'd have to enter as one person, aka, nominated and evicted as one.
Day Two in the house was basically a detail by detail unpacking of what was different about each twin. Because how fun are identical twins.