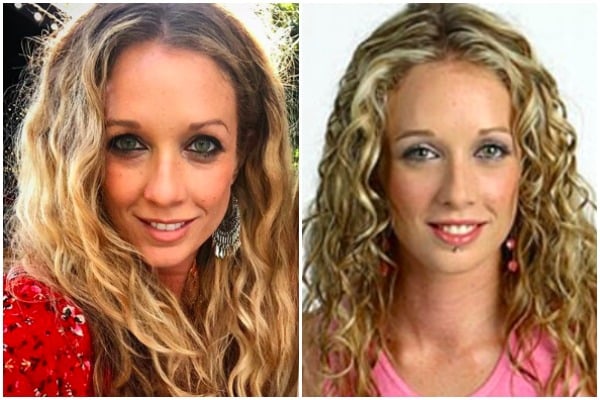 Remember Bree Amer? Big Brother 2004?
You'll recognise her photo if not her name.
Well. She's just welcomed a baby girl called Harlow to her brood of two.
"Hunter is nailing his big brother role, let's hope it stays that way when he realises she is coming home with us!" she wrote on Instagram.
If you've clicked in this far you're probably thinking – whatcha been up to Bree?
Don't worry, we've got you.
The BB days.
So, Bree is the one who got evicted from the Big Brother house only to be told… there had been a mistake.
"Last night, there was an error with the voting calculations. This means that the wrong person was evicted," then host Gretel Killeen told the housemates.
Before this announcement was made, Bree had gone through the whole post-eviction process.
She did the entire eviction show, saw all the fabulous and embarrassing things she'd done flashback style, and even went to an afterparty where she was reunited her friends and family.