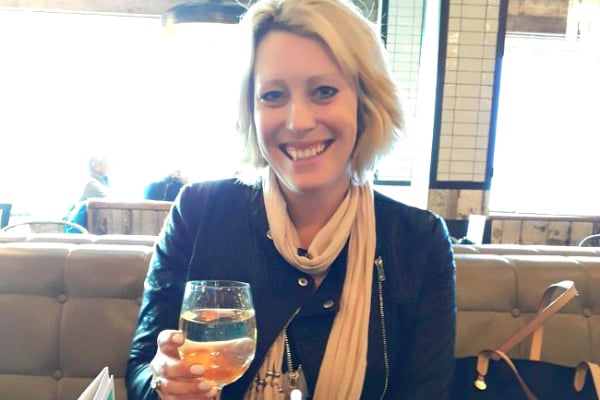 My husband calls me the Grinch for not wanting our Christmas tree up yet. But this is unjustified as I love, love, LOVE Christmas. I just want Christmas, to feel like Christmas… when it's actually Christmas.
Nowadays, it seems no sooner have the pumpkins and skeleton masks been whipped off the store shelves; Christmas crackers and family-size buckets of Celebrations swiftly replace them. Seriously, an unscheduled trip to the shops last month saw me walking amongst the glittering aisles, listening to Frosty the Snowman, feeling like I'd entered some sinister parallel universe.
Yep, in my opinion, we're starting to lose the magic of the silly-season because it's all starting too bloody early. And to those who put the tree up in November – you're killing Christmas!
It's not that I don't want to decorate the tree with the kids and rearrange it as soon as they're in bed, because I do. After all, who doesn't swoon at pretty fairy-lights? It's just that I can't help thinking that having the tree up ridiculously early kind of dilutes all the magic and the anticipated ceremony of it all: a glass of wine in one hand, mince pie in the other and Fairytale of New York on repeat.
As a Brit kid back in the day, our tinsel-laden tree went up a week before Christmas and not a second before. If it was just down to me – that's how I would run the show now. The entire Christmas period was condensed into two weeks and because of that, felt just so… Christmassy! Plus we had a real tree back then which would otherwise have been dead by Christmas Eve.
So yet again hubs and I find ourselves (north) poles apart on this pressing issue of when to put up the tree and set-up our expanding 'Christmas village' display (his pride and joy). He declares we're already way behind schedule but I'm pushing for 15 December. We're not really religious but to set our squabbling aside (not very Christmassy), I start to think about some other meaningful ways of preserving the spirit of Christmas for us and our boys.
According to science, putting up your Christmas decorations early makes you happier.
When we lived in Newcastle, NSW, we always bought a gift for Kmart's Wishing Tree. But now that we're in the UK, I look for other ideas. So we sign-up for a similar charity initiative, where we wrap and fill a box with small gifts for a child who would otherwise go without any presents.
It's a little gesture but it seems a good opportunity for the boys to learn about kids less fortunate. They help pick out the pressies and hand-make cards to go inside (in fact, my youngest spends ages drawing a beautiful festive airport on his). We go to the grocery store and donate Christmas foods to their food bank.
I know these are small tokens which many of us do. But now the boys are getting a bit older, I hope they'll better understand the meaning behind getting involved.