Acid. Even the word itself is scary.
Which makes the next sentence I'm about to say sound even more confronting.
If there's just one change you make in 2018, make it putting acid on your face.
I am, of course, talking about your skincare regimen. And you'd be a fool not to. Using acids is probably the easiest way to get noticeably better skin fast. We're talking the glow of someone who regularly gets eight hours sleep, doesn't forget to take their makeup off and eats more green vegetables than just the solitary pickle in their Maccas cheeseburger.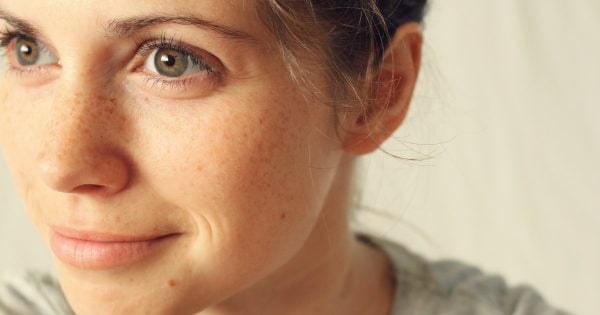 Yep, all this simply by swapping from physical exfoliation to chemical exfoliation. Both help get rid of dead skin on your face, but in very different ways.
You what now?
Physical exfoliation typically uses grains (and formerly microbeads) to slough away the layers of old and dead skin. The motion of rubbing them into the skin may make you feel like you're doing a good job but it can actually be harsher on the skin and cause microtears and irritation.
While it may sound like the opposite, chemical exfoliation is not only more effective but also gentler on the skin. This method of exfoliation uses chemicals - namely - acids to remove dead skin cells which smooths and brightens skin. It also means all those other creams and gels you're applying to your face can actually get in and do their job. It's a no-brainer.
But what makes it work?
One of the most common or best entry level acid is Alpha Hydroxy Acid or AHAs. They should obviously be used with care, but aren't anything to be afraid of.