I know you are going to think I'm crazy, but I don't cleanse my face.
I stopped using cleanser altogether about two years ago.
Why?
Because a better product came along. You know how we all just made do with actually getting in the car and collecting takeaway from the restaurant before UBER Eats came along? Well that's what happened with me and cleanser.
Then micellar water came along.
You've probably seen in at the pharmacy or ads for it on the telly. It looks like water and because water is in the product name you probably think it's just… water.
But it's so much more than that.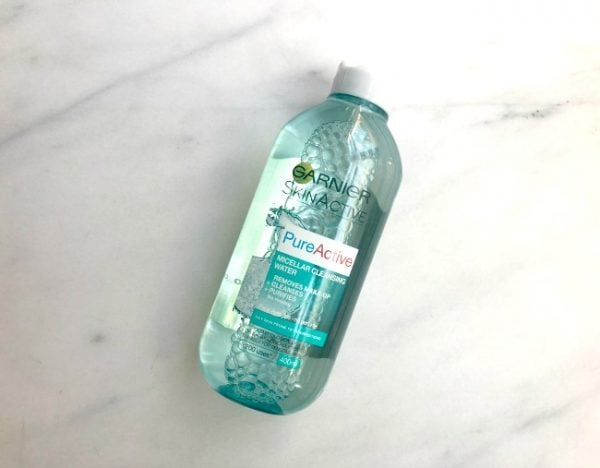 Micellar water is actually made up of heaps of 'micelles', which are teeny drops of cleansing oil, and these tiny balls are suspended in water.
You pour the water-like substance on a cotton pad and swipe over your face. The micelles grab makeup, dirt and sebum and essentially clean your face for you. No need for running water whatsoever.
There's also no slimy residue like you sometimes get with face wipes, so you can go straight to applying your skincare.
I know micellar water sounds too good to be true but just like when The Iconic introduced same day shipping, THIS IS AS GOOD AS IT SOUNDS.
Before micellar water I found that gel cleansers stripped my oily, acne-prone skin and just made my shine and spots worse. But cream or milk cleansers didn't seem to make my face clean enough, so it was quite the conundrum.
I am Goldilocks and micellar water is the warm porridge. And the medium sized chair. And the not-too-hard bed. You get the drift.
If you're new to using micellar water you'll find you will need three to four cotton pads to get a clean face. I use one to remove my eye makeup and then another two, usually, for the rest of my face.