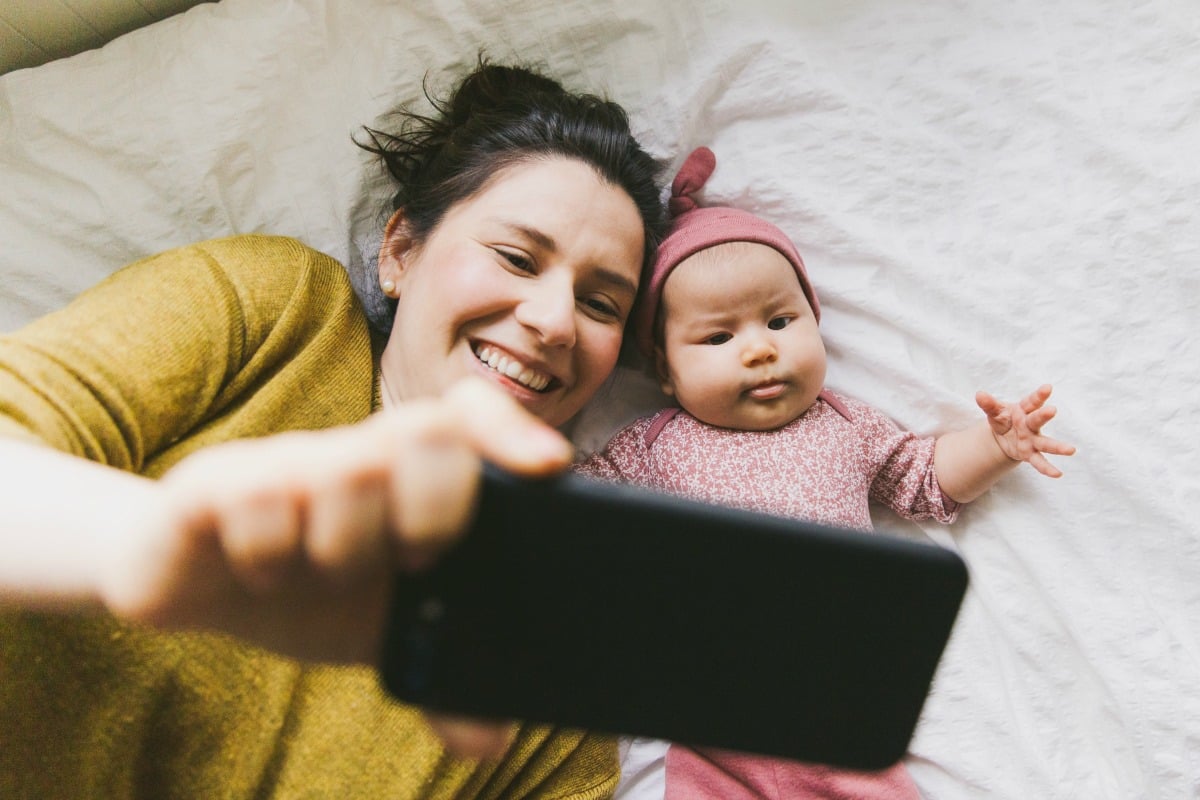 Posting a cute picture of your kid on Instagram this evening?
You're an irresponsible Sharent, who just handed their child's identity to Russian hackers.
Having a little Facebook vent about a particularly harrowing witching-hour while picking pumpkin goo out of your ear?
You're part of the wave of whinging over-sharers who are giving parenting a bad name.
And did you, nine years ago now, snap a picture of your cherubic little toddler in a washing-up-bowl-bath and just repost it on your timeline as a memory that makes you feel fluttery?
You are a terrible person, with no protective parental instinct. Do you know you've just humiliated your sensitive tween? Will they ever even get a job now?
Watch: Things People Say Before Having Kids. Post continues after video. 
Ever since a slick new New York Times video on 'sharenting' dropped last week – where kids of various ages confronted their guilty-looking parents about the lines they did (or didn't) draw when it came to social-media, it's been open season on snap-happy families.
You see, these days the average five-year-old has had 1500 images of themselves uploaded to some form of social media.
This number is meant to frighten us. And perhaps it should. After all, when the lists of risks associated with sharing images of your child online range from arousing a sexual predator to your kid's identity being co-opted for fraud, well, none of that is funny.
And yet, most of us do it. Three-quarters of internet-using parents share pictures of their children, according to the London School of Economics*. And when I say most of  "us" do it, I mean parents. But we all know that I really mean mothers.
You won't be surprised to hear that research from any another prestigious academic institution, the University of Michigan, shows women post more pictures of their offspring than men do.