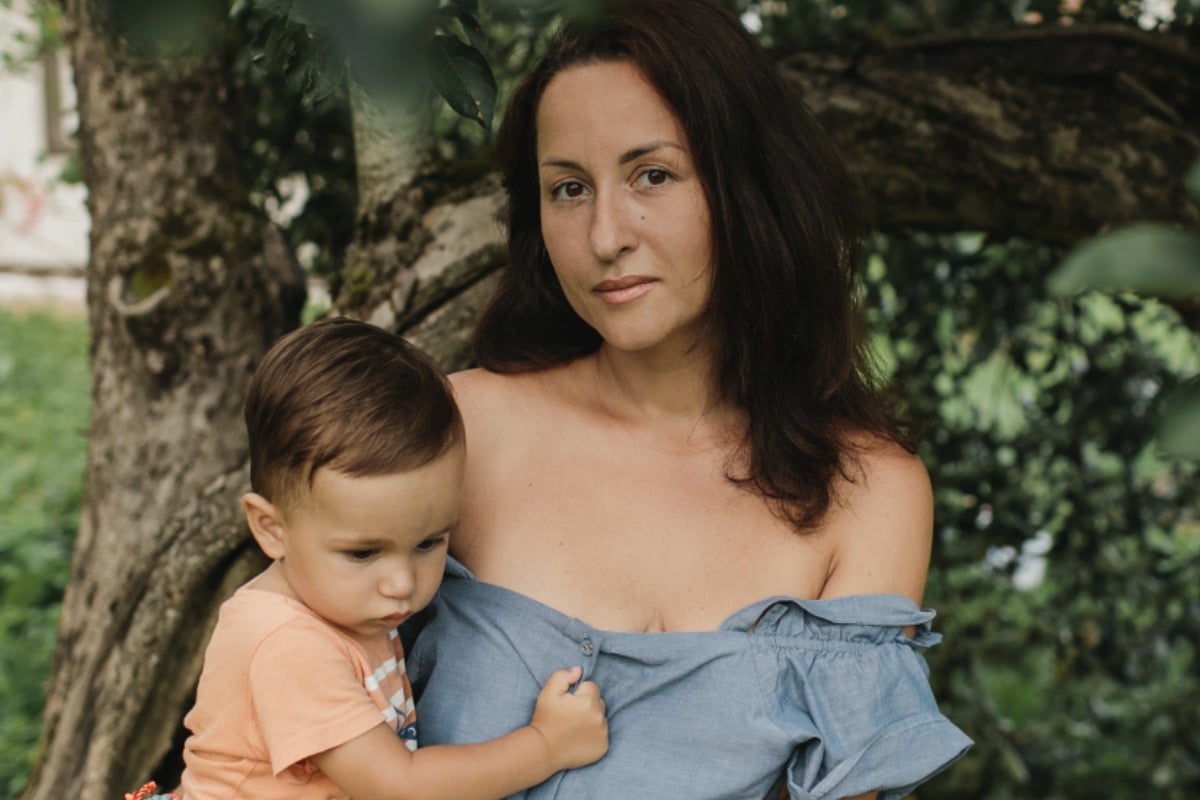 Over the last ten years award-winning author and passionate educator, John Marsden, has noticed the disturbing rise of 'toxic' parenting approaches that he believes are contributing to a pandemic of anxiety in young people.
With two schools of his own in Victoria and many years as a teacher and principal, John has had plenty of first-hand experience dealing with children and parents.
Mamamia spoke to John about his new book, The Art of Growing Up, and for his thoughts on 21st century 'toxic parenting' to find what he thinks we should do.
While John recognises that the past was far from perfect, he believes contemporary 'toxic parenting' is the major cause of bad behaviour, depression and anxiety in children.
Yet he believes that as a society we are uncomfortable acknowledging and discussing our mistakes.
"In the old days physical abuse was more common and widespread, yet today we have serious emotional and social issues to deal with," John says.
"Kids used to grow up in bigger families with one parent at home. They likely had more freedom and contact with extended family and the wider community.
"Today what we see a lot of are suburban nuclear family homes where both parents work and the children don't always know their neighbours' names."
Side note – On the latest episode of This Glorious Mess, Bec Sparrow shares the right age you should be letting your child have Instagram. Post continues after audio.
While the modern generation are safer than ever before in terms of coming to physical harm, John says that middle class parents, in particular, are fearful of their children being snatched or harmed.
"On the rare occasions these horrific things happen, we hear or read about it because of global media coverage, which makes it seem more likely to happen to us."
John believes that this feeds into parents' fears, creating an intense regulation and idealisation of a 'perfect' childhood that causes severe difficulties for both children and adolescents.
So, what can we do?
Throughout his book The Art of Growing Up, John includes plenty of ideas about how we can approach parenting more thoughtfully and with less fear.
Here are just seven ways he says we can help our children to grow up happier and healthier.
1. Let your kids be bored.
"Many well-meaning parents jump to their child's aid as soon as they say 'I'm bored'. I suggest instead saying, 'well that's your problem' and let them be bored.
"A little bit of benign neglect is good for them! Let your children go and find their own fun by using their imagination and initiative. It's amazing what kids can do when left to it."
2. Get them back to nature.
"Playgrounds and parks are so sterile, dull and unimaginative. To me they look like arid wastelands! Children need to explore the wild places – get out into the bush, let them feel the rain on their faces or the sand at their feet. They need to get dirty, throw mud at each other and be creative.