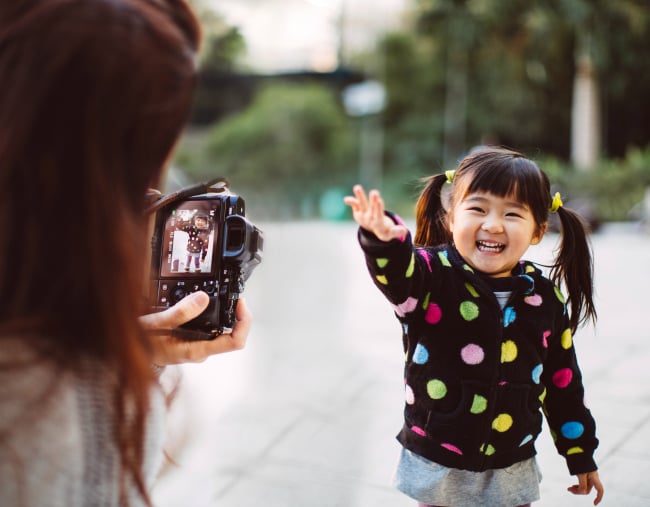 When we post photos of our children online, we're not often thinking about how they might end up in the hands of someone we really don't want them to.
But that's exactly what a child protection charity is asking parents to do before they upload that "adorable" image of their child at bathtime.
It's part of the Kids For Privacy campaign by Child Rescue Coalition – a not-for-profit organisation supported by actress and mum-of-two Blake Lively.
The campaign targets parents who post photos of their children in moments that may seem innocent, but can be repurposed by paedophiles, such as toilet training, playing in the bathtub, peeing in the backyard or posing in bathers.
Mamamia Out Loud asks Mia's son, podcast producer Luca Lavigne how he feels about sharenting. Post continues.
"While parents are naively posting intimate photos and details about their kids on social media, they have no idea how easily these images can be screenshot and downloaded by predators and sex offenders, who can manipulate, misuse and repost them on other sites," chairman of the agency who created the campaign, David Angelo, said.
This may or may not be news to parents and may or may not change their minds, but what the campaign's video highlights strongly is that there is a way that parents make it even easier for predators to find their images.
When parents add a hashtag like "#Bathtime" or "#ToiletTraining" they link their image to a searchable term that paedophiles can type in to find images of children through social media.
Sex offenders can easily type "#pottytraining" into the search bar on Instagram and be greeted with images of toddlers in very private moments.
In order to combat this disturbingly simple tactic, Child Rescue Coalition are asking children and parents to reclaim the hashtag together.
By flooding the hashtags with images of children holding hand-drawn signs in front of their faces that say "Privacy, please" they hope to annoy and deter predators and make other parents aware of the dangers of posting nude photos of their children online.