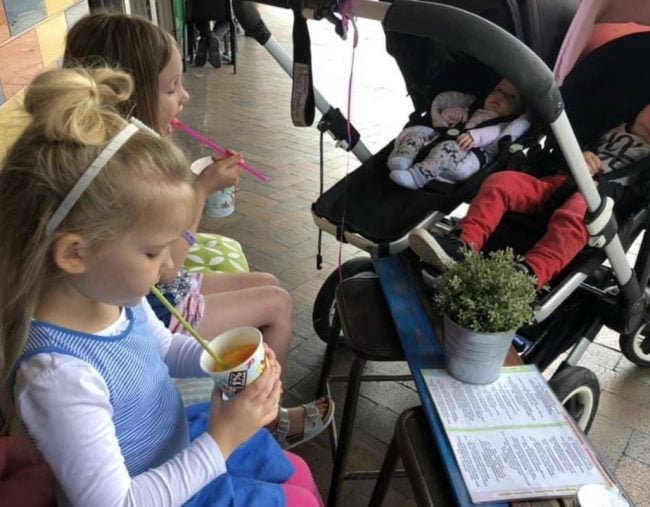 Parenting is hard work.
Throw in the pressure of seeing picture perfect parents all over your Instagram feed and it becomes a whole lot harder.
But while some mums seem to have it all together on social media, one Sydney mum has shared a completely honest account of her life with four kids – and fellow parents are absolutely loving it.
Sharing a photo of her four children sitting at a cafe to a Facebook mums group, Carly Hall shared the post "to cheer anyone up if they think they're failing as a mum today".
"I slept in and just couldn't get my seven-year-old ready for school today," Carly wrote. "So she just didn't go… then I got two of them slurpees, while the younger two slept, just so I could have a coffee in peace (on a separate table), and scroll through Facebook while ignoring them."
"Thought you might like to use this as a yardstick."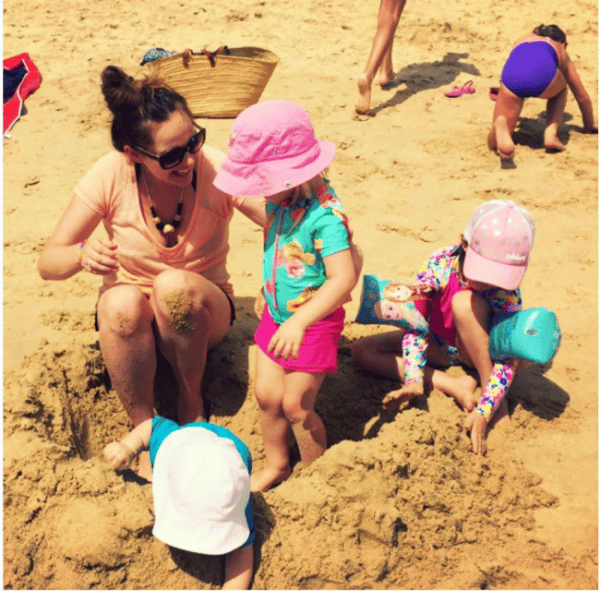 The mum-of-four's post quickly went viral on Facebook with scores of parents thanking Carly for her brutally honest post.