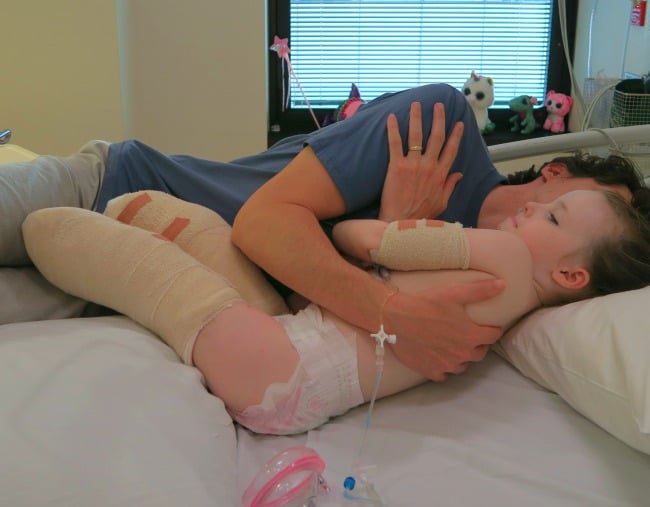 For most of last year, Mia Wilkinson was much like any other four-year-old Aussie girl. She loved to do gymnastics jumps, to splash in the pool and, best of all, she'd just mastered riding a bike.
But in October, the Brisbane girl became devastatingly sick with life-threatening sepsis. It would take just 48 hours for the illness to stop Mia's heart, to put her on life support, and to prevent blood from ever flowing again to her hands and feet. Mia, now age five, will live the rest of her life as a quad amputee.
She is one of the 18,000 Australians who are diagnosed with sepsis annually. It's an illness that kills about 5000 people each year – more than the national road toll. And of those that survive sepsis, half are left with a disability or a lifelong impairment.
Mum-of-three Amy Wilkinson recalls the first sign something was wrong with Mia was on the afternoon of Friday, October 13. Mia had a tummy ache and had become lethargic. By the evening, she was vomiting and had some diarrhoea.
On Saturday, she woke up sicker than her parents had ever seen her, so they took her to the GP. She was diagnosed with gastro and given anti-nausea medication.
Still, things only worsened, and that afternoon Mia was disorientated, unable to focus and incoherent. She also developed pain in her legs preventing her from standing or putting any weight on them. Amy said this is when she and husband Peter began to feel "scared".
"This wasn't right. This isn't how children behave," Amy told Mamamia.
They went to hospital, where she was diagnosed with influenza B, before being sent home with a gastro pamphlet.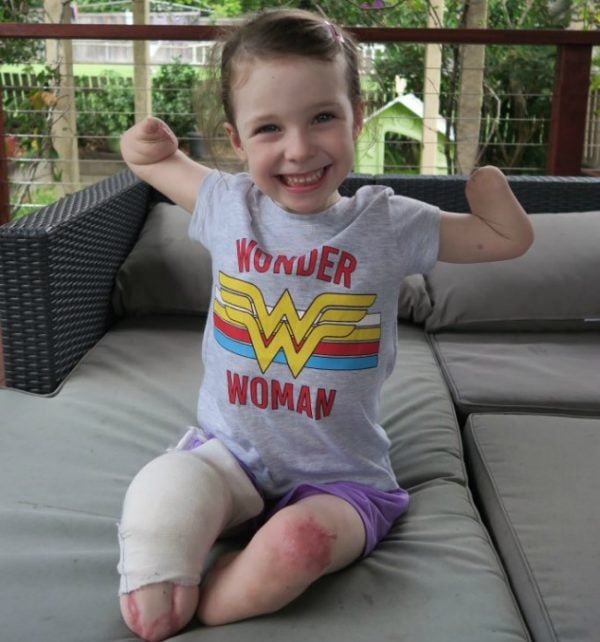 Then on Sunday, Amy spotted a light, purple rash on her daughter's leg.
She immediately rushed Mia to the hospital emergency department. It's a decision that saved her daughter's life.