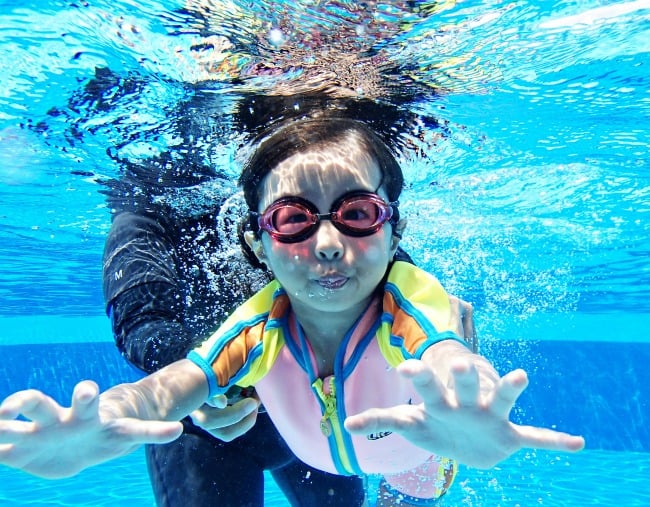 Queensland swimming instructor Cat Owens knows some parents aren't going to like what she has to say. But she's saying it anyway.
"You need to put your phone down and watch your child's swimming lesson."
Owens has been a swimming instructor for the past decade, and she's used to looking up from the pool and seeing an entire row of parents on their phones.
"It makes the kids sad," Owens tells Mamamia. "They're trying to make their parents proud of them."
In a blog she's written about it, Owens talks about a recent experience reported by another swimming instructor.
"One of our teachers came out of his shift and told us that he almost cried during a lesson, because a little boy in his class swam the length of the pool, looked up at his dad for praise, and said, 'Why won't Daddy watch me? He's always playing on his phone.'
"This particular boy had put in so much effort. He had listened well to the teacher, he had tried his hardest, and he just wanted his dad to be proud of him.
"Sadly, we see it all day, every day."