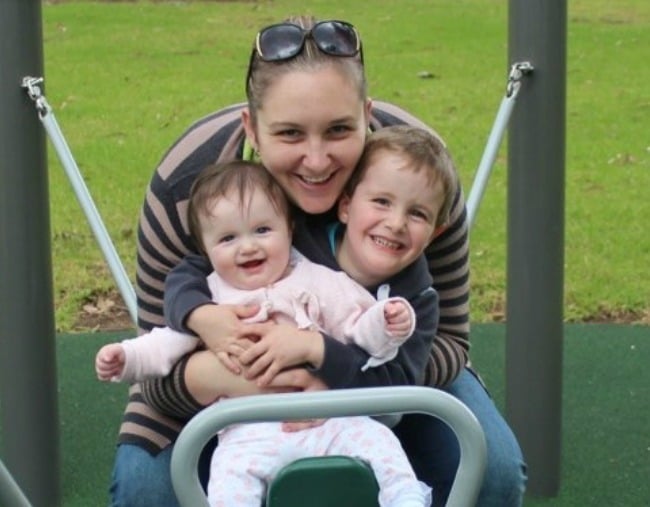 On a Tuesday morning in 2015, mother-of-two Korina Valentine went to her local GP after having fallen unwell a day earlier. She was vomiting, and struggling to walk, but the doctor sent her home with suspected gastro to rest up.
Overnight, her condition drastically deteriorated, and in the morning her husband Daniel, 31, rushed her straight to the emergency room. Little did they know that she wouldn't leave hospital for another 10 months.
Korina, now aged 30, had contracted sepsis, a deadly infection – commonly referred to as blood poisoning – which occurs when the body's response to infection injures tissues and organs.
By Thursday, she was in a coma. Four months later, she woke up to discover both of her arms and legs had been amputated.
"I was healthy and enjoying life as a mum," Korina said. "I had no idea what sepsis was until it nearly killed me."
That year, the Southern Highlands, NSW, mum became one of the 18,000 Australians who are diagnosed with sepsis annually. It's a disease that kills about 5000 people each year – more than the national road toll, which was 1225 in 2017. And of those that survive sepsis, half are left with a disability or a lifelong impairment.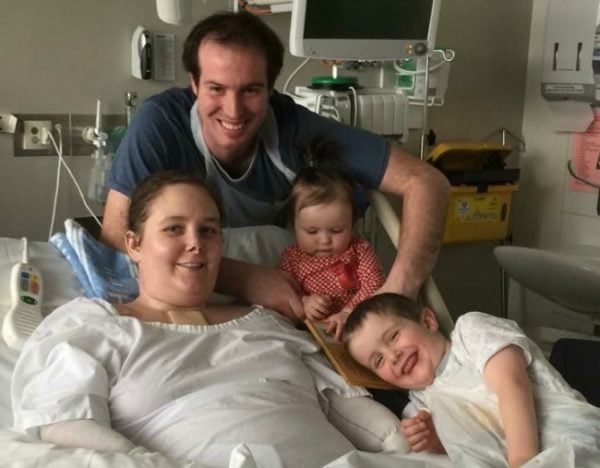 Korina considers herself one of the lucky ones, having survived the ordeal, but that didn't make it any less terrifying for her and her young family.
Only three days after Korina first visited the GP, she went into cardiac arrest and was pronounced clinically dead for 40 minutes. Daniel said he had been warned she would probably lose fingers and toes, but not full limbs. The doctors didn't know just how badly the necrotic tissue had spread until they began surgery.
"It was a dramatic time. Even though it was four months, it all happened so quickly, it felt like two weeks," Daniel told Mamamia. "It was an emotional roller coaster."
When Korina woke up, she said she had accepted what had happened. All she wanted was to get home to her children, Hayden, six, and Amelia, three. She was just relieved to be alive and see her son and daughter grow up.