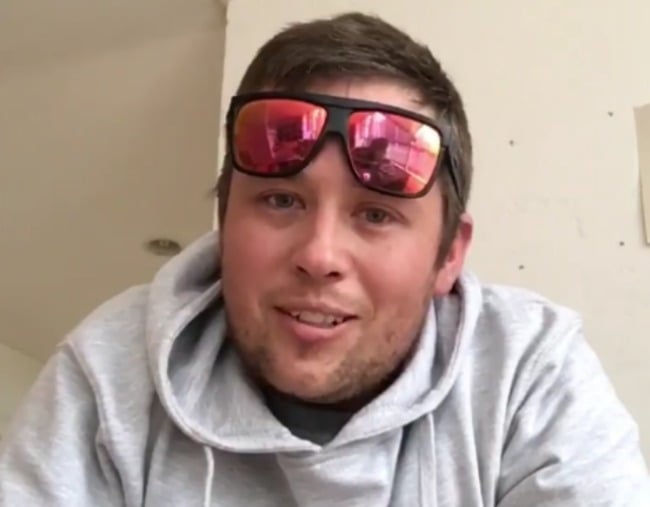 When Jakson Elfring heard the news that a young girl had been attacked in his home town, he knew he had to say something.
The young Dad-of-two recorded and shared a video to Facebook, calling on men to bring an end to Australia's "shocking" rape culture.
"My message is simple – just respect each other," Jakson told Mamamia.
In the video, the Victorian-based tradie explained how his wife's heartbreak at the increase in sexual assault in Australia led him to "stand up and start saying something".
"I looked over at my partner… and she has lost more hope. This has happened too often lately, it really has," he said.
In the video, which has now been shared thousands of times, Jakson reiterated the importance of pulling up your mates if they're making derogatory comments towards women.
"The rape culture here in Australia is shocking – it starts with a joke at work or it could be a text message or it could be something you tag your mate in on Facebook – it's gotta stop, that's crap," he said.
"People need to learn to stand up and say something when you hear these things and stand up to your mates, if you hear them saying this sorta stuff, you need to tell them it's not acceptable," he continued.
Watch: Lisa Wilkinson speaks about rape culture and victim blaming on The Project.