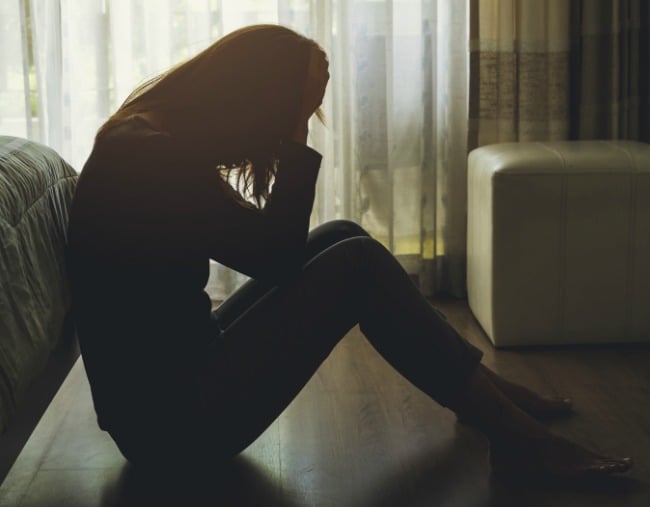 The number of sexual assault victims recorded in Australia increased for the sixth consecutive year in 2017, new data has revealed.
The victims of crime data, released by the Australian Bureau of Statistics on Thursday, shows an eight per cent increase in sexual assault victims nationally – from 23,040 in 2016 to 24,957 in 2017.
Victoria recorded the greatest increase of any state or territory in sexual assault victims, up by 13 per cent – or 670 victims – to 6,024 in 2017.
The number of sexual assault victims also grew in NSW, by 12 per cent to 9,847, and nine per cent in Queensland, to 4,751.
There was a decrease of 12 per cent in Western Australia, to 1,899, 10 per cent in Tasmania, to 191, and nine per cent in ACT, to 249.
The number of victims linked to most other offences fell over the same period, with homicide showing a nine per cent decrease to 414 victims.
Victims of burglaries also fell by seven per cent to 176,153 in 2017, the lowest number recorded since collection of the data began in 2010.
Robbery victims increased by a modest two per cent to 9,599 based on police records.
Beyond sheer numbers, the ABS figures also shed light on the characteristics of victims of various crimes.
Women make up a hefty 82 per cent of recorded sexual assault victims, while a quarter of such victims are aged between 15 and 19.
Men made up 70 per cent of the 203 Australian murder victims in 2017.
SEXUAL ASSAULT VICTIMS IN 2017
INCREASE
* Victoria: 6,024, up 13 per cent
* NSW: 9,847, up 12 per cent
* Queensland: 4,751, up nine per cent
* NT: 401, up six per cent
* SA: 1,584, up four per cent
DECREASE
* WA: 1,899, down 12 per cent
* Tasmania: 191, down 10 per cent
* ACT: 249, down nine per cent
SOURCE: ABS