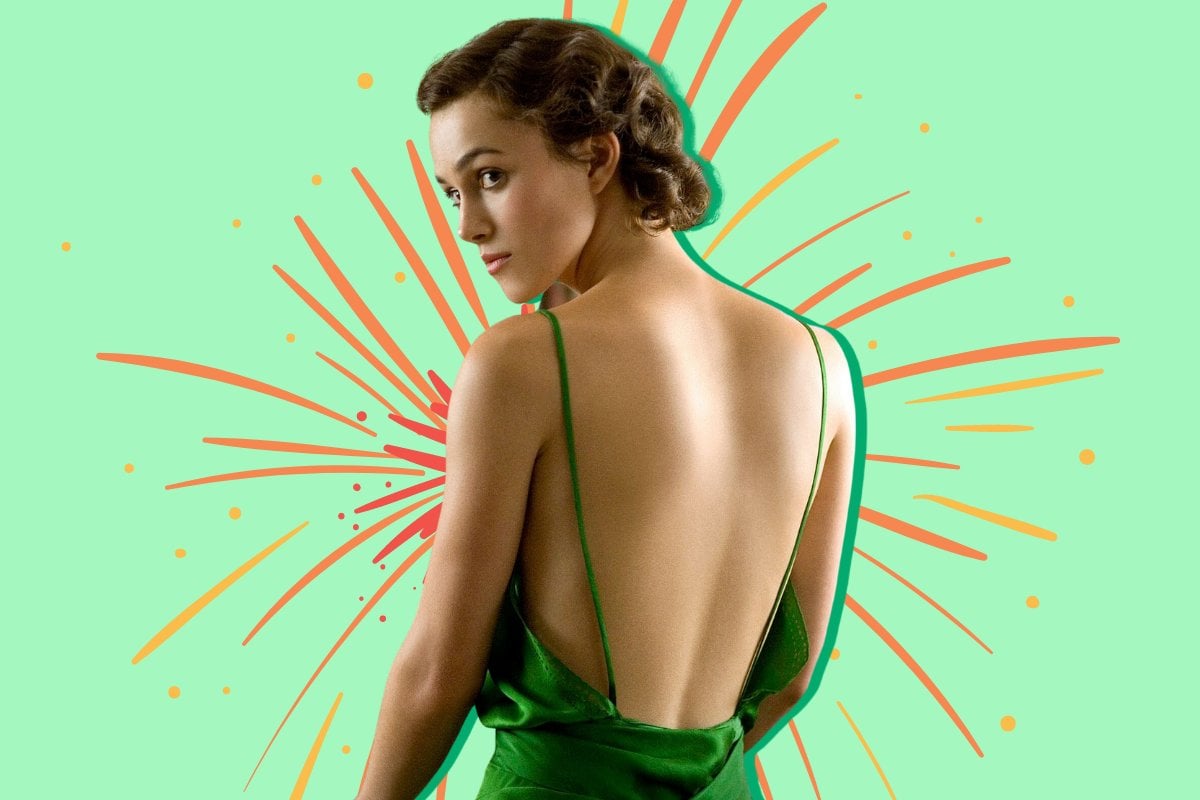 On screen sex scenes range from terrible and... hilariously inaccurate to Connell and Maryanne in Normal People-level hot.
But whether they're good or bad or terrible, filming a sex scene must be weird. 
While on screen we're watching two people (most of the time), behind-the-scenes are... more people. 
Mamamia confessions: The weirdest place I've had sex. Post continues below video.
A director. Lighting. Sound engineers. More often than not these days, an intimacy coach. Plus whoever else is deemed necessary to capture the fake sexy times.
Keira Knightley is hesitant to ever do it again.
In conversation with director Lulu Wang and writer-producer Diane Solway on the Chanel Connects podcast in January 2021, Knightley said she doesn't have a desire to portray the "male gaze".
"If I was making a story that was about that journey of motherhood and body acceptance, I feel like, I'm sorry, but that would have to be with a female film-maker," Knightley said. 
"I don't have an absolute ban, but I kind of do with men."
She continued: "I don't want it to be those horrible sex scenes where you're all greased up and everybody is grunting. I'm not interested in doing that.
"I feel very uncomfortable now trying to portray the male gaze. Saying that, there's times where I go, 'Yeah, I completely see where this sex would be really good in this film and you basically just need somebody to look hot'.
"So therefore you can use somebody else, because I'm too vain and the body has had two children now and I'd just rather not stand in front of a group of men naked."
From disastrous, gross and empowering, here are 13 Hollywood celebrities on their experiences filming sex scenes.