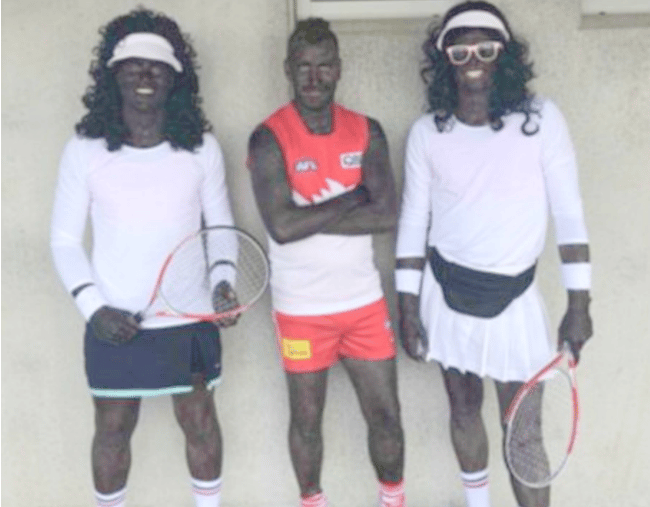 The latest Australian race controversy has happened on 'Mad Monday' this week – the end-of-season celebration for football players, which usually involves heavy drinking and extreme costumes.
Three amateur football players decided to paint their bodies black to impersonate Serena Williams, her sister, Venus Williams, and Aliir Aliir, a Sudanese Sydney Swans player.
Yes, they went there.
Beau Grundy, a Tasmanian Penguin Football Club player, posted an image of the trio in a Mad Monday Facebook page, with the caption: "Williams sisters and Aliir Aliir #madmonday".
Um, #facepalm, more like it.