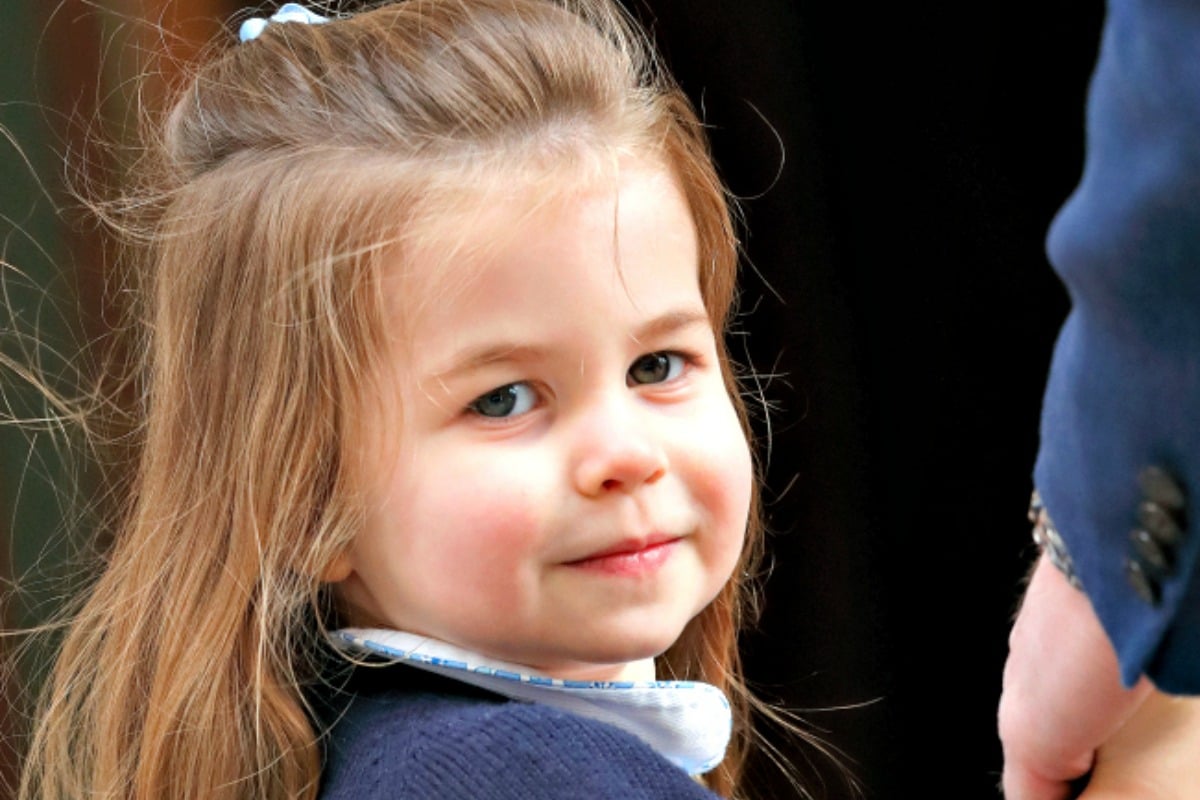 Ah, three-year-olds. Such an amazing age; super cute and super clever, and they also know exactly what they want. No naps, no pants… and olives.
Wait, what?
Yes, you read that right. Three-year-olds love to eat salty, sort-of-slimy olives, right? Or maybe that's just Princess Charlotte.
Charlotte's mum, Catherine, the Duchess of Sussex, revealed her daughter's interesting preference when she visited pupils at Lavender Primary School for Children's Mental Health Week.
Whilst some of us in the Mamamia office (OK, well, just this author) were surprised to learn that olives could be eaten other than a garnish for martinis, the news was also surprising, because as most people would agree, olives are an 'acquired' taste.
And it's evidently a taste Princess Charlotte has definitely acquired.
Speaking to the children present during "Show and Tell", the Duchess said her daughter enjoys eating olives as a snack.
Saying hello to Herbie the school dog at Lavender Primary School! #ChildrensMentalHealthWeek pic.twitter.com/YHbnoLC1hB

— Kensington Palace (@KensingtonRoyal) February 5, 2019