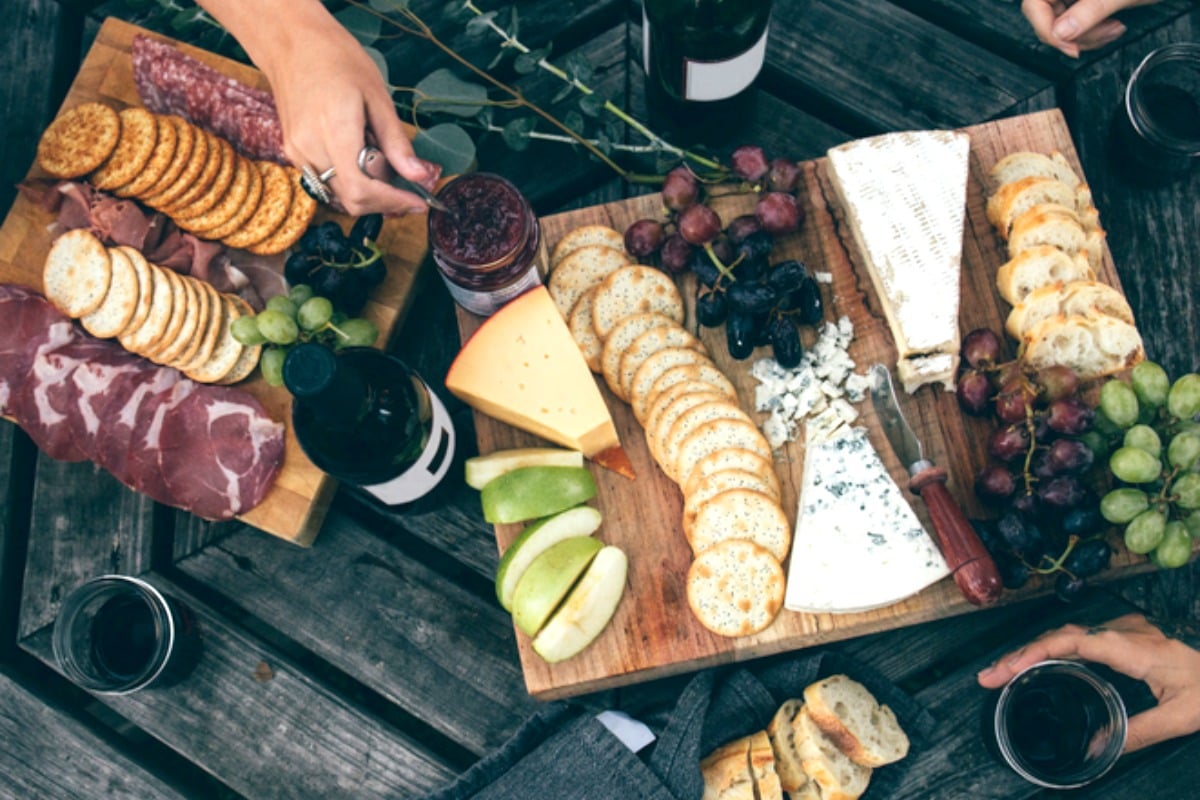 Cheese is life.
It's also expensive if you're into the fancy stuff. You know, that oozy cheese that smells like feet but tastes like being rich? Isn't it the best?
With party season upon us, we all have visions of recreating that gourmet grazing table we had at our work Christmas party when our friends come around for festive drinks.
Post continues after video…
But for some of us (me), serving layers upon layers of cured meats and cheeses from that fancy Italian shop down the road that all the glam soccer mums frequent just isn't realistic.
So, in my never-ending quest to create the ~illusion~ that I'm fancy, I've learnt, copied, and collected many a cheeseboard hack over the years.
And now I'm willing to share them.
Here's how you can create a cheeseboard for $10 that'll make your friends think you're a regular Nigella Lawson:
Shop smart
Olives
Jamie Oliver once told me (through the TV screen) that jarred olives are actually more flavoursome than olives you buy from the deli section in plastic tubs.
They're also cheaper.
A jar of olives will set you back about $2.50, and you probably won't use the whole thing.
Fruit
Grapes and figs are expensive, so opt for a single pear or punnet of strawberries (on special) to decorate your board instead.
One pear is about 60 cents and you can slice it up and spread it around on your wooden board. Boom.
Cheese
A very clever thrifty friend once informed me that huge chunks of "swiss-style" supermarket-brand cheese are often hiding in the sandwich cheese/shredded cheese section, rather than the platter filling section some supermarkets have. And it tastes like Jarlsberg. Win.
Buy one of these for about $3, and chop it in half. You can either use both halves to spread across your cheeseboard (fill all those gaps baby), or save half for the next time you have friends over.
For your other cheese selections (I usually go for two or three), shop the fancy platter section the night before your event, right before closing.
This is when all the markdowns happen, and you can score yourself that fancy French goats cheese.