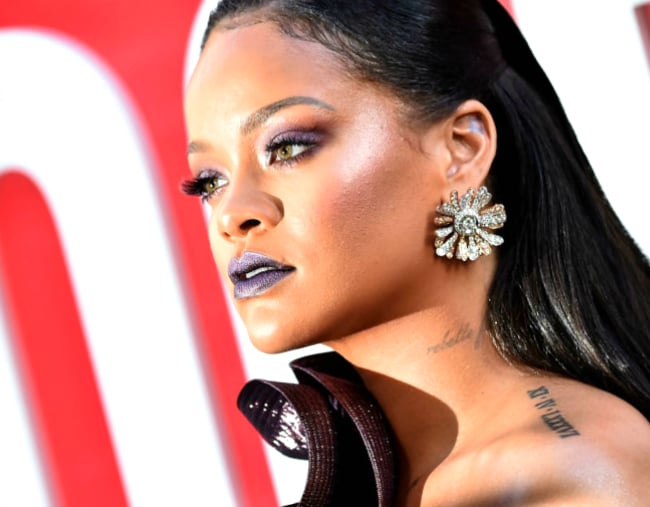 Fact: We would buy almost anything Rihanna and/or Victoria Beckham put on their faces.
Also fact: Dealing with dry winter skin is really not fun.
If you picture the two of these truths as a fancy venn diagram, there's one magical (and cheap) product that would sit in the wonderful space where the circles overlap.
It's called Weleda Skin Food and lots of people are passionate about it.
Online reviews describe it as a thick, intensive moisturiser that's a cure-all for all your winter skin woes (cracked lips, flaky hands, seriously parched legs after shaving etc.).
The all-natural formula has been around since 1926 and is free of from parabens, artificial preservatives, colours and fragrances. It's also not tested on animals and is suitable for vegetarians.
So what's in it?
Extracts of organic chamomile, calendula, wild pansy, enriching sunflower, lanolin, sweet almond oils and waxes, sweet orange and lavandulae pure essential oils. 
A.k.a lots of good stuff that smells brilliant.
The list of celebrities, makeup artists and beauty influencers who would give their pinky toe for a tube of the stuff – Rihanna, Victoria Beckham, Adele, Sharon Stone, Julia Roberts, Elle McNamara (@bambidoesbeauty), Helena Christensen, Katie Jane Hughes (celeb makeup artist, @katiejanehughes), Alexa Chung to name a few –  is reason enough to try.
Psst, Mamamia's exec editor Leigh Campbell loves it too.
But there are a heck of a lot of ways to use Weleda Skin Food too:
As a primer or illuminator under foundation like Elle McNamara, and Katie Jane Hughes on Rosie Huntington Whiteley for a 'kit from within' glow
On cuticles, as Rihanna requests before manicures according to InStyle
As a hand cream a la Julia Roberts
Mix it in with your foundation in place of a liquid highlighter
Also like Julia, rub this cream on any of your cracked bits (elbows, knees, ankles, feet) – bonus points if you do it the night before tanning
As an all over body moisturiser like Victoria Beckham, who mixes hers with coconut oil
On your face in place of your regular moisturiser in winter (a little goes a long way and don't forget to add SPF on top)
To soothe eczema or rosacea flare ups
As an intensive hand or foot treatment in winter – apply a generous amount before bed and cover with gloves/socks
Overnight as a hydrating face mask
Side note – here's a bunch of things you can do with another cheapo beauty buy, Vaseline! Post continues after video.
Weleda Skin Food comes in two sizes, 30mL for $14.95 and 75mL for $21.95. Both are quite affordable compared to a lot of natural skin products on the market, but give the smaller travel size a whirl if you'd like to test out before committing to the larger size.
Here's to glowy skin without giving up burgers and wine. Hurrah!
P.S. You can also find a bunch of other fantastic beauty buys over on Mamamia Shopping.
Have you tried Weleda Skin Food? What's your favourite all natural beauty product?