So you're interested in cleaning out your makeup bag and giving natural makeup a try? Good choice.
The trend towards nasty-free and more natural products is one even the big beauty brands are getting on board with, with "paraben-free" a phrase increasingly popping up on labels.
To get your started we've rounded up a list of the best completely natural makeup products, from foundations, to lippy, to primers.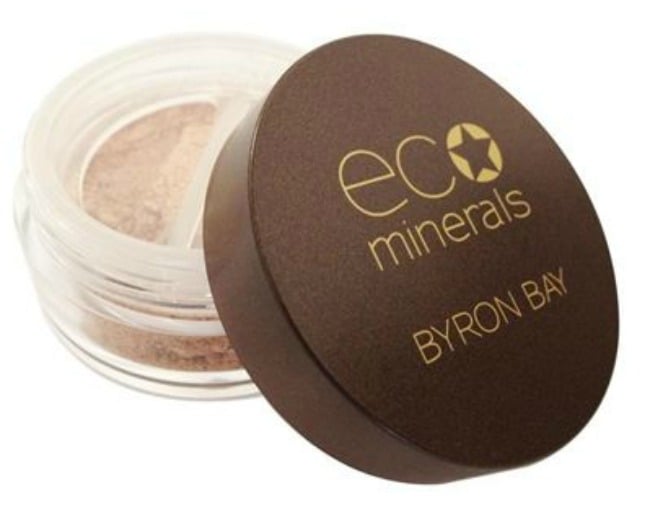 Eco Minerals Flawless Foundation - $36
This mineral powder foundation is lightweight and easy to apply without feeling like it's drying your skin. It also comes in 10 shades, so you'll be able to find your match. And the best bit is that when you've finished the pot you can get a refill next and save $5 plus postage. Use it over a moisturiser for a matte finish.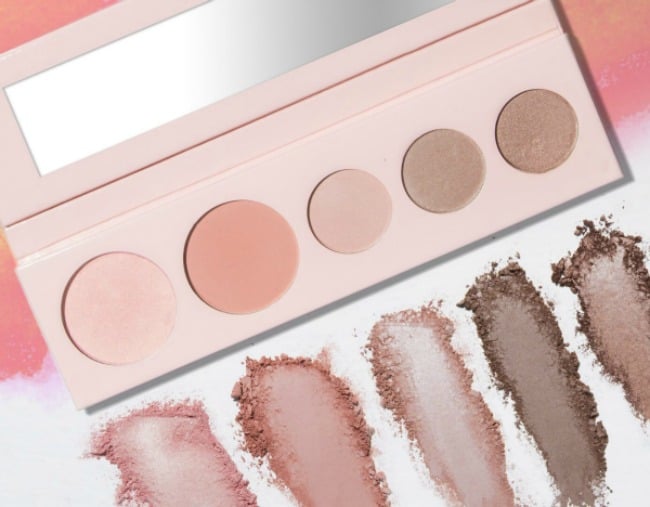 100% Pure Pretty Naked Palette - $59.95
This is perfect for those just getting into natural makeup because it's a got your blush, highlighter and three shades of soft, neutral eye shadow. Perfect for day use.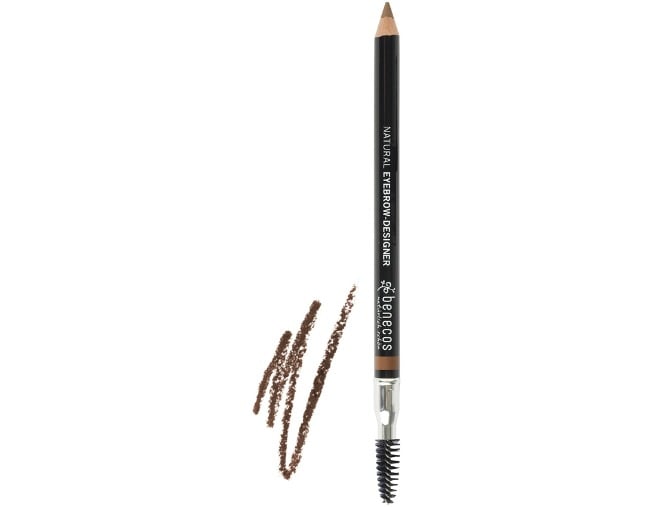 Benecos Eyebrow Designer - $9.95
An eyebrow pencil with a brush on the other end - all for such an inexpensive price. The soft pencil glides on really easily, but stays put. (In fact I loved it so much, I reviewed it last year.)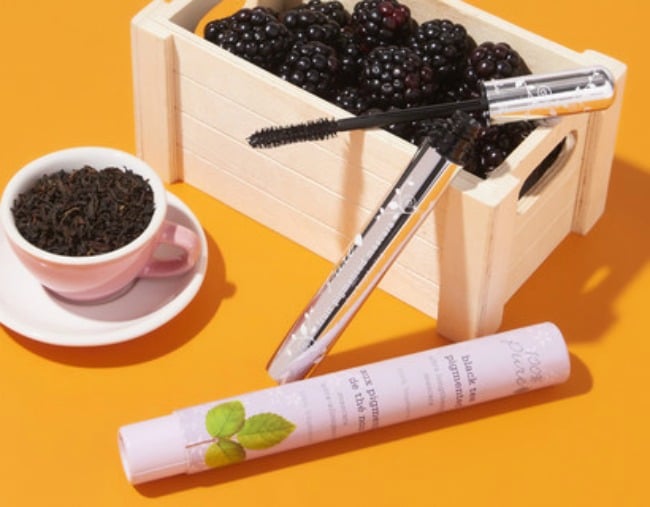 100% Pure Black Tea Ultra Lengthening Mascara - $29.95
If you're new to natural makeup then you may not appreciate what a great find this is, but trust us, natural mascaras are a tricky thing to get right. The non-smudge formula lengthens your lashes and, we find, actually out-performs non-natural mascara. It also smells like blackberries.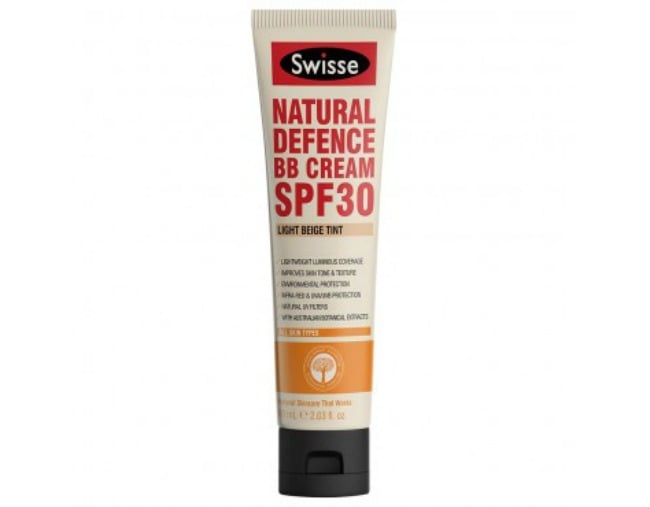 Swisse Natural Defence BB Cream - $14.99- $24.99
This BB cream looks odd on your fingertips, but once you apply it to your face it leaves you with a sheer tint with a hint of shimmer, perfect for improving your skin tone when you don't need or want a lot of coverage. It retails for $25, but between sales at Chemist Warehouse and Priceline, you can often get it for around $15-$18.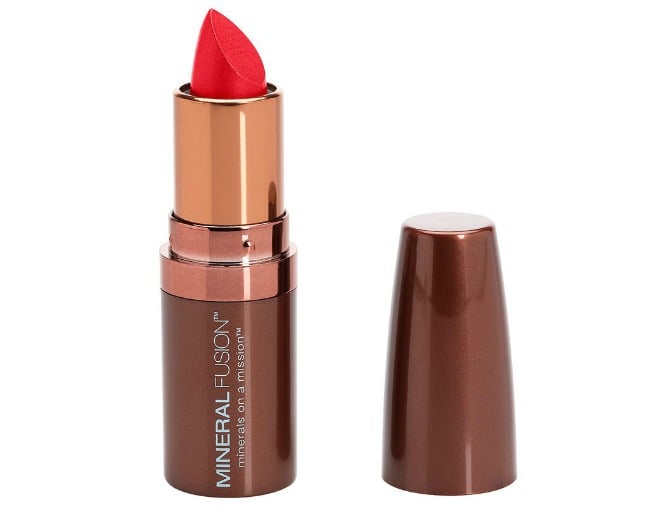 Mineral Fusion Lipstick - $24.95
The best bit about this lippy isn't that it's non-smudging, long-lasting, moisturising and comes in great shades - but that Mineral Fusion has partnered with an anti-domestic violence organisation in the US (where it's made), so you know your dollars are helping women in need.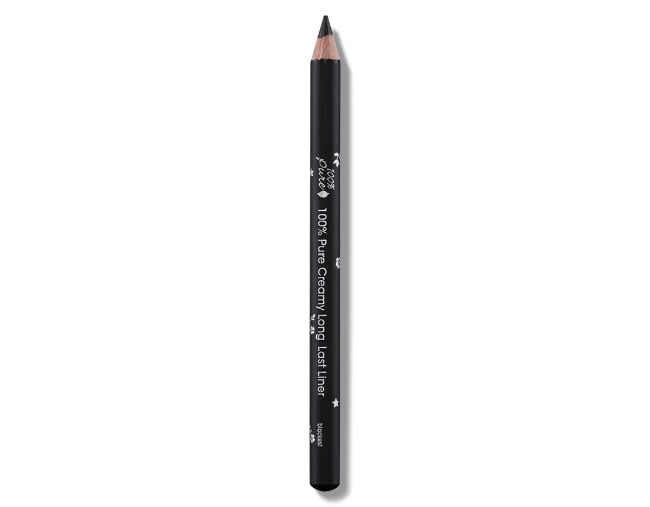 100% Pure Creamy Long Last Liner - $26.95
Yep, 100% Pure features on this list a lot - but it's because they've nailed natural beauty. There are cheaper liners out there, but none that are as easy to apply, yet smudge resistant.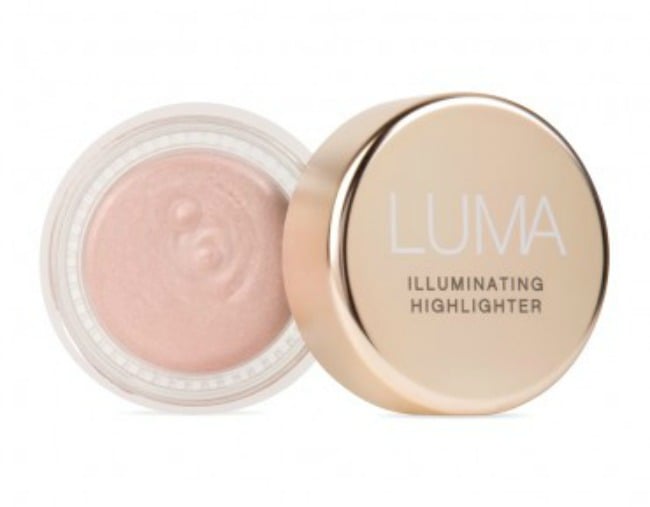 Luma Illuminating Highlighter - $26.95
If you prefer your highlighters in cream form, this one's for you. We love how glowy it makes our skin and that there are three colours to choose from so we can find the right one for our skin tone.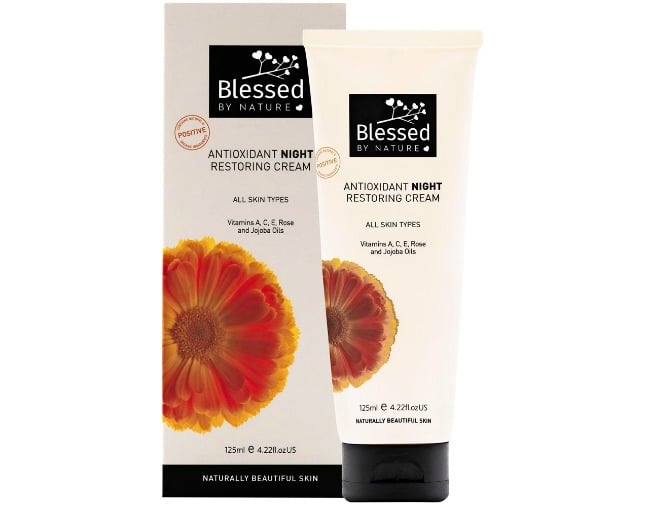 Blessed by Nature Antioxidant Night Restoring Cream - $14.95
Once you've taken all your makeup off before bed, this is the perfect cream to lather on for soft, plump skin the next morning. It's filled with skin-loving ingredients like vitamins A, C, E and rose, patchouli and jojoba oils.
Inika Certified Organic Lip Glaze - $34
This lipgloss comes in 10 bold and vibrant colours, but our favourite is Watermelon for a high-shine red (that's not too shiny).  It also moisturises your lips with a dose of Vitamin E.
Eco Tan Face Tan Water - $34.95
Many of us have had almost exclusively bad experiences with at-home face tanning, which is why this product is like finding gold. It magically makes your skin a beautiful tanned shade (okay it's not magic, we just don't understand it) with just one or two applications. And it's as easy to apply as toner.
Go-To Pinky Nudey Lips - $17
Beauty guru Zoe Foster Blake designed and perfected this pink-tinted lip balm - so you know it's gotta be good. This gloss is full of lip-loving ingredients, smells divine and is perfect to keep in your bag.
Inika Certified Organic Pure Primer - $60
If you have dry skin and your makeup ends up looking patchy, then this is the primer for you. The Hyaluronic Acid provides a moisture boost that also plumps out any fine lines that a foundation might otherwise cling to.
100% Pure Mattifying Primer - $59.95
If a mattifying primer is what your oil-slicked skin needs then look no further. With some fancy pants ingredients like seaweed collagen, oregano extract, and tea tree this primer somehow manages to keep your skin from getting oily without leaving it dry.
Palmers Coconut Oil Body Scrub - $5
Normally this luscious nasty-free, coconut-scented body scrub would be $10 for a 125g tube, but you can currently get two for $9.95 on Mamamia Shopping. With coconut oil and monoi oil, it moisturises as it scrubs away with raw sugar.
Inika Certified Organic Liquid Mineral Foundation - $65
To be honest, liquid foundation is one of the items that is hard for natural beauty brands to crack (powder/mineral, however, is definitely top class). This foundation isn't cheap, but many beauty-lovers swear by it. What's great is that Inika has created a trial pack that means you can make sure it's right for you before you invest in a larger bottle.
Go-To Transformazing Sheet Mask - $9 or six for $45
This sheet mask is not for popping on before bed - it's for applying before your makeup for a fancy event. We absolutely love its ability to make your face instantly (well in 10 minutes) plumper and glowy.
Eco Tan Cacao Tanning Mousse - $34.95
If you prefer to your fake tan in mousse form and award-winning (and to smell amazing) this is the tanning product for you. Perfect for when you want a tan now - as it will produce a deep bronze within an hour of applying.
La Mav Mattifying Powder - $29.95
Finishing powder isn't part of everyone's makeup routine, but if you're going to make it part of yours this all-natural, Aussie-made powder is the one to go with. A light dusting will set your makeup and make it last.
Benecos Natural Mono Eyeshadow - $9.95
This eyeshadow comes in a bunch of vibrant shades and will stay put for hours.
Momma Jojoba Tinted Lip Butter - $6
These tinted lip butters offer a hint of colour with a load of moisture. They come in red and pink - and for $6 each, why not get both?
RMS Beauty "Un" Cover-Up Concealer - $52
As the name suggests, this cult organic, natural beauty brand excels at the no-makeup-makeup look. This concealer comes in eight shades and is available from Mecca, so you can pop in and figure out which shade is a perfect match.
A Bit Hippy Gradual Tanning Moisturiser - $19.50
Fake tan is so much better for your skin than a sun-produced one - and this one is created without any chemicals. The gradual tanning moisturiser makes it super easy to apply and hard to get wrong.
ECO Minerals Bronzer - $36
This Bryon Bay-based brand knows its stuff when it comes to bronzers, with three blends to choose from that each work best for different looks and skin tones. We like the Summer version best for its subtle luminous glow.
Gaia Natural Baby Bamboo Baby Wipes - $6
Every car and handbag needs a packet of wipes for times when you just can't get to a sink, or need to quickly remove makeup before the gym. These Gaia baby wipes are perfect for the job. If you're unfamiliar with bamboo as a material it might sound a little odd - but trust us, these are super soft. And right not you can get two large 80 packs for just $12 on Mamamia Shopping.
Eve Perez Carrot Colour Pot - $32
This Australian brand has your lips, cheeks, face and eyes covered with its range of products. Our favourite is this colour pot which can be used as both a cheek tint and lip balm.
A'kin Correcting Eye Gel - $29.95
To be honest, it may not reduce dark circles (that's why you need concealer and colour corrector) - but it does do a kick-arse job of de-puffifying your eye area. Perfect for those mornings you inexplicably wake up looking swollen.
A Bit Hippy Tinted Protection Cream - $19.90
Sunscreen is so important for keeping your face healthy (and cancer-free). The best bit about this natural sunscreen (which uses zinc instead of chemicals) is that it also has a lovely tint to it, so it's your SPF 40 protection and light coverage base in one.
Momma Mineral Colour Correctors - $18
If you haven't tried colour correcting, this product will change your makeup game. The peachy and yellow colours neutralise your dark under eyes, while green cancels out redness. Choose one or all three.
If you're after a creamy, super-pigmented eye shadow, this is it. RMS Beauty has a cult following for a reason and this product is a favourite with natural beauty fans.
What's your favourite natural makeup product? Tell us in the comments below.