So you're interested in cleaning out your makeup bag and giving natural makeup a try? Good choice.
The trend towards nasty-free and more natural products is one even the big beauty brands are getting on board with, with "paraben-free" a phrase increasingly popping up on labels.
To get your started we've rounded up a list of the best completely natural makeup products, from foundations, to lippy, to primers.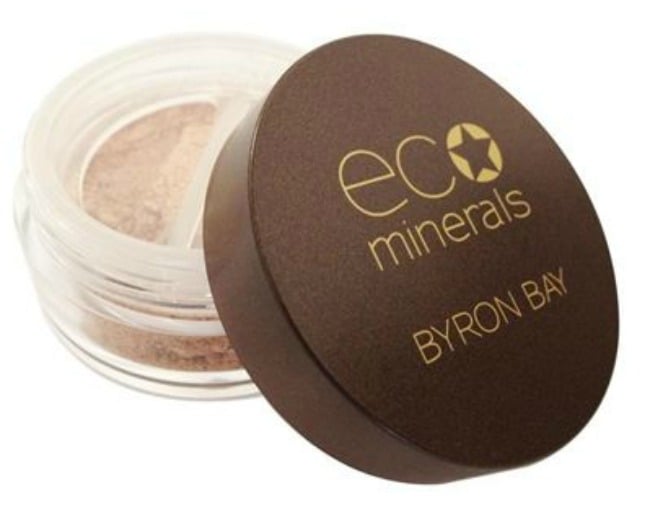 Eco Minerals Flawless Foundation - $36
This mineral powder foundation is lightweight and easy to apply without feeling like it's drying your skin. It also comes in 10 shades, so you'll be able to find your match. And the best bit is that when you've finished the pot you can get a refill next and save $5 plus postage. Use it over a moisturiser for a matte finish.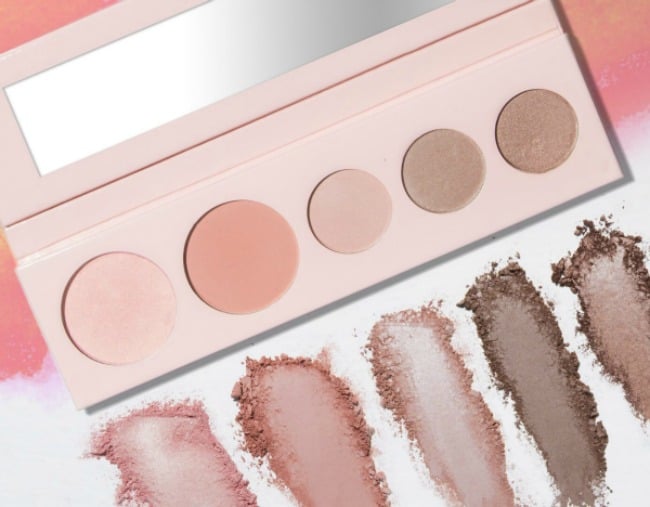 100% Pure Pretty Naked Palette - $59.95
This is perfect for those just getting into natural makeup because it's a got your blush, highlighter and three shades of soft, neutral eye shadow. Perfect for day use.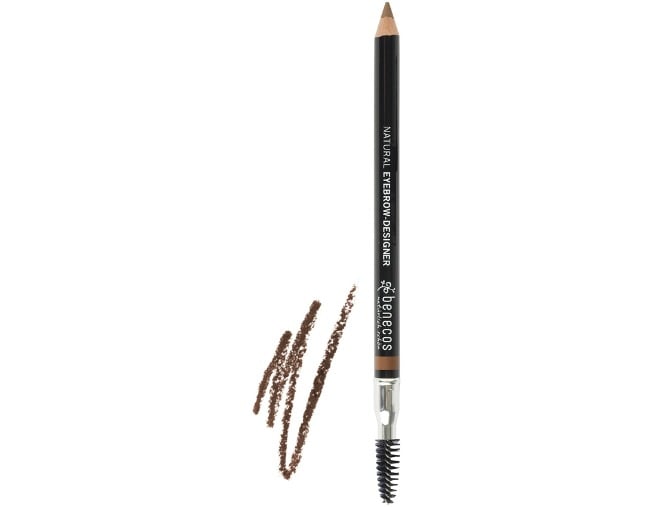 Benecos Eyebrow Designer - $9.95
An eyebrow pencil with a brush on the other end - all for such an inexpensive price. The soft pencil glides on really easily, but stays put. (In fact I loved it so much, I reviewed it last year.)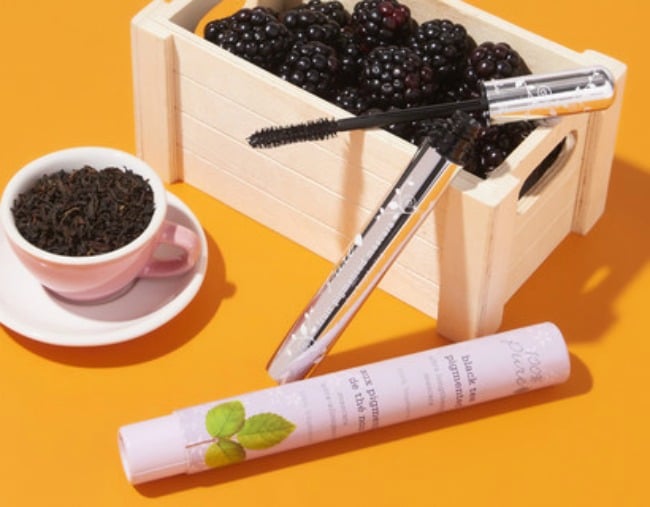 100% Pure Black Tea Ultra Lengthening Mascara - $29.95
If you're new to natural makeup then you may not appreciate what a great find this is, but trust us, natural mascaras are a tricky thing to get right. The non-smudge formula lengthens your lashes and, we find, actually out-performs non-natural mascara. It also smells like blackberries.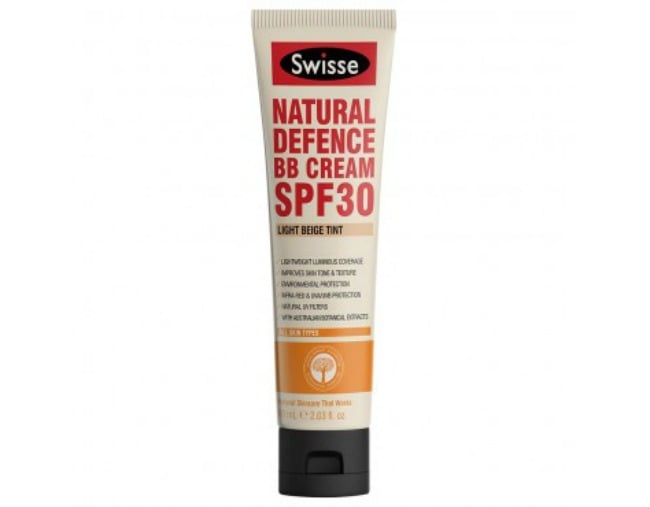 Swisse Natural Defence BB Cream - $14.99- $24.99
This BB cream looks odd on your fingertips, but once you apply it to your face it leaves you with a sheer tint with a hint of shimmer, perfect for improving your skin tone when you don't need or want a lot of coverage. It retails for $25, but between sales at Chemist Warehouse and Priceline, you can often get it for around $15-$18.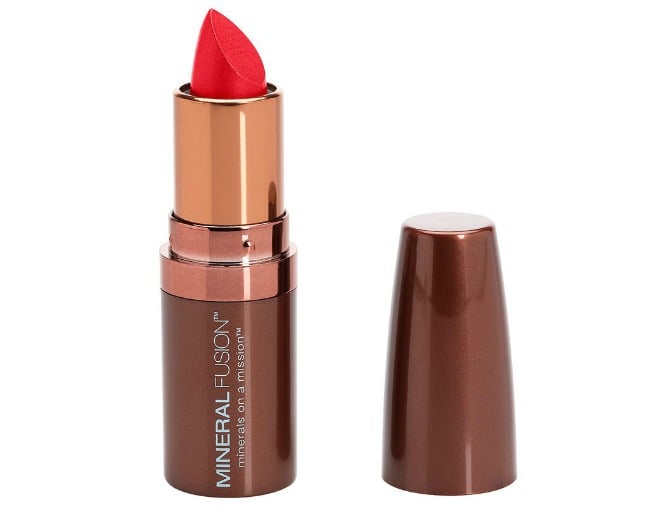 Mineral Fusion Lipstick - $24.95
The best bit about this lippy isn't that it's non-smudging, long-lasting, moisturising and comes in great shades - but that Mineral Fusion has partnered with an anti-domestic violence organisation in the US (where it's made), so you know your dollars are helping women in need.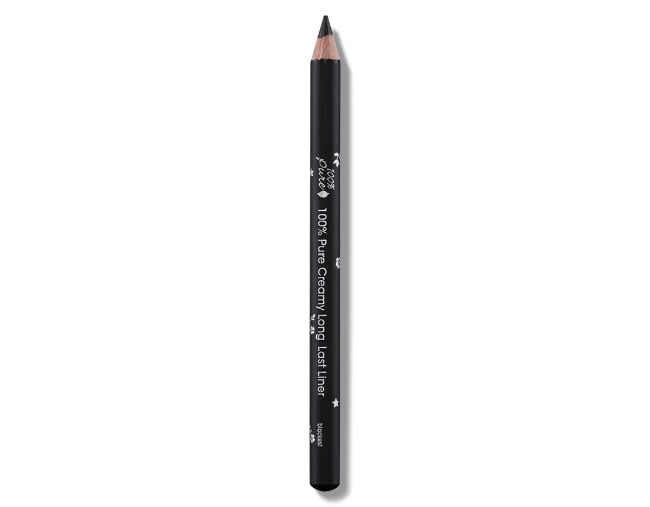 100% Pure Creamy Long Last Liner - $26.95
Yep, 100% Pure features on this list a lot - but it's because they've nailed natural beauty. There are cheaper liners out there, but none that are as easy to apply, yet smudge resistant.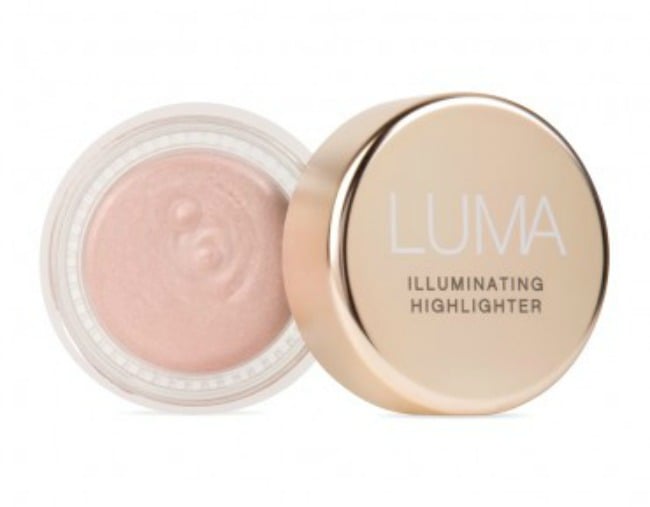 Luma Illuminating Highlighter - $26.95
If you prefer your highlighters in cream form, this one's for you. We love how glowy it makes our skin and that there are three colours to choose from so we can find the right one for our skin tone.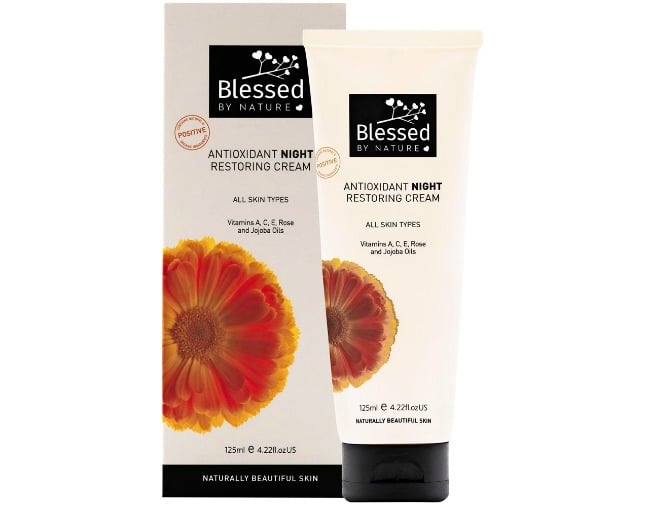 Blessed by Nature Antioxidant Night Restoring Cream - $14.95
Once you've taken all your makeup off before bed, this is the perfect cream to lather on for soft, plump skin the next morning. It's filled with skin-loving ingredients like vitamins A, C, E and rose, patchouli and jojoba oils.