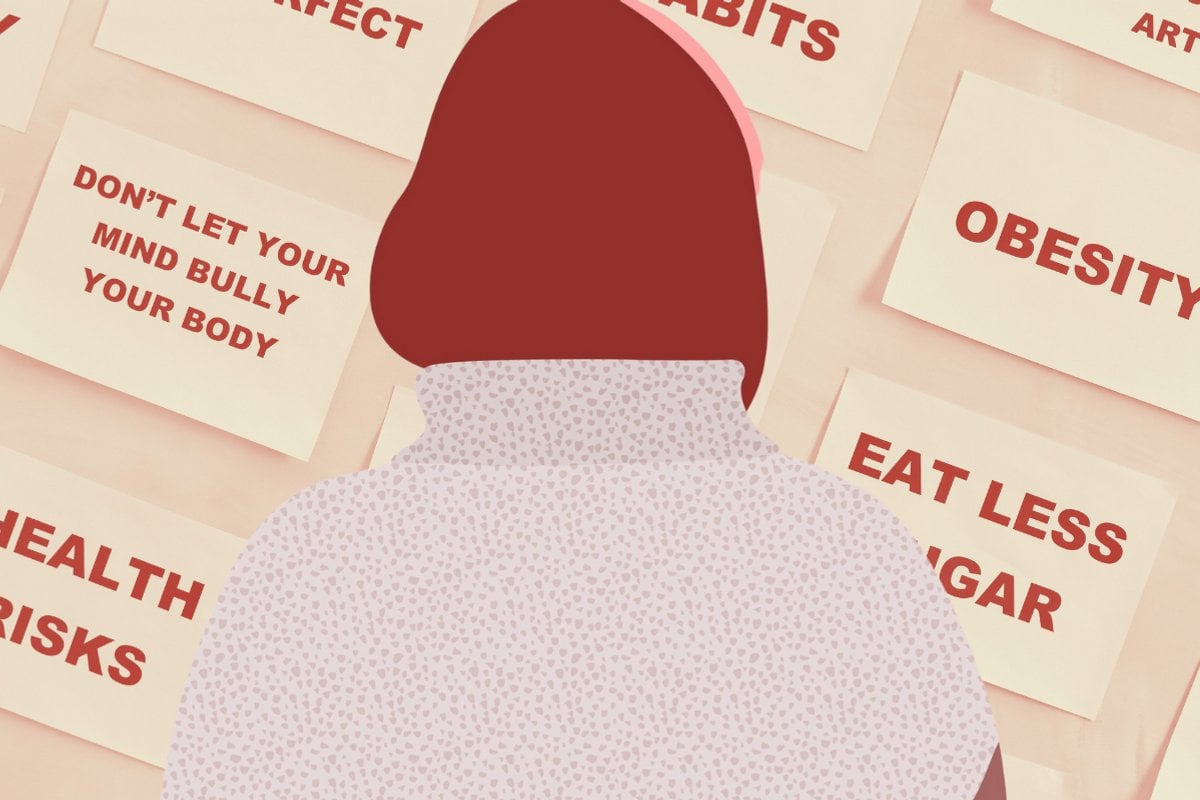 This post deals with disordered eating and might be triggering for some readers.
Let me make it clear. 
'Thin' people - including 'reformed' fat people - have no place advising anyone on how to deal with their myriad physical and psychological complexities unless they ask for it.
Full stop.
When I wrote a story about my experience with fat and shame, I hoped that people who have similar struggles would feel seen; that they would know they're not alone. Feeling alone with your pain is damaging to your soul. Because I have always felt alone with my pain. I know.
Side note: Talk to your family about their health history. Post continues below.
To Recap.
I was not a fat child, and I was not a fat young adult, but I thought I was. Thinking I was fat became a self-fulfilling prophecy. Now I am fat.
If reading my story helps another person to feel like a human, then I'm happy.
As someone who has been caught up in disordered eating and distorted self-image for over forty years, I know all the ins and outs of every diet. I know which foods have the most nutritional value and those that have none.
I know that weight loss can sometimes be achieved by exercise and diet. A lot of the time it can't. I know that dieting does not work long-term. It makes everything worse.
Being told how to diet or exercise or think is triggering for me and for a lot of people.
I was watching The Handmaids Tale online and every ten minutes there was an ad for a weight loss company. It made me angry, and I had to turn the sound down and look away when it came on.
I don't want to be exposed to people peddling diet culture when I am watching TV. Many of us are traumatised by a lifetime of failing at diets, at paying for these ridiculous plans that perpetuate the dangerous yoyo cycle.