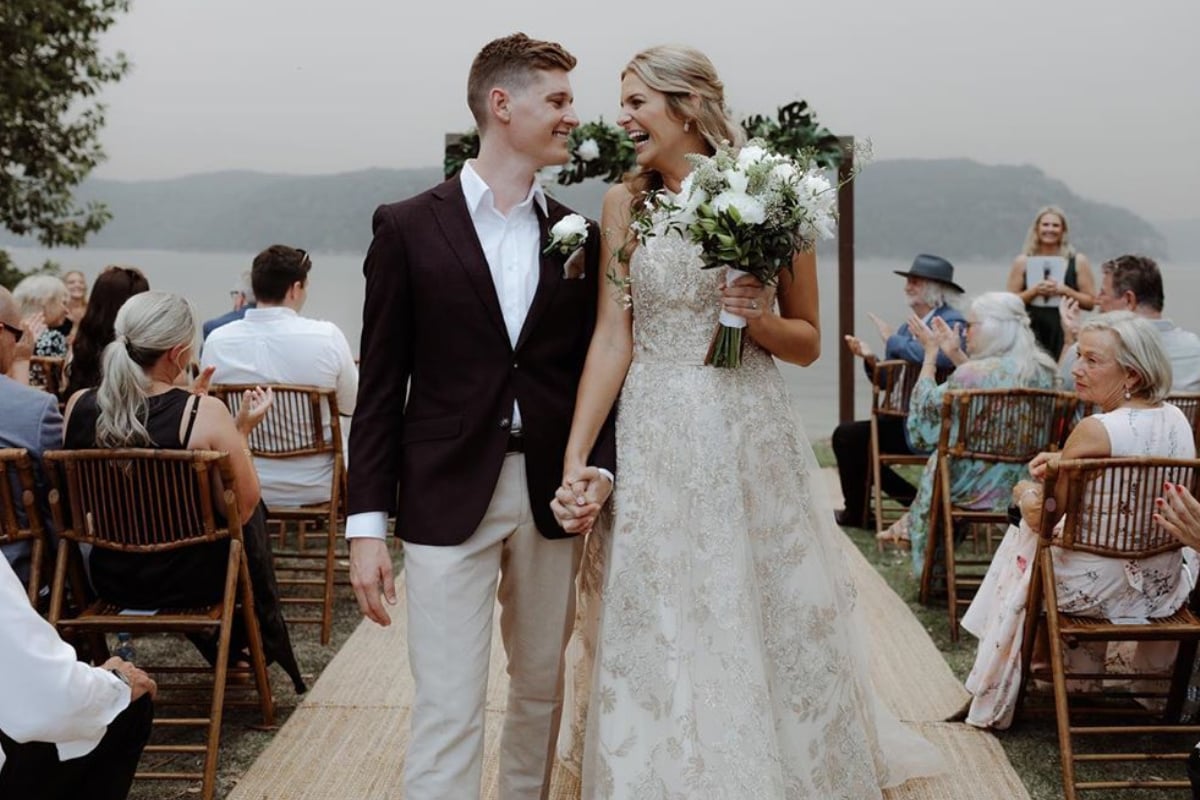 1. You need to start at least four hundred years in advance.
Newly engaged? Congratulations! Want to get married next year? Gosh, bad news – the first wedding magazine you pick up will tell you that you needed to start planning your wedding in 2005.
Luckily, that's a load of nonsense, and you can plan your wedding as quickly or as slowly as you like. You can spread it out over years or smash it out in a matter of months. Of course, it's possible that some venues and vendors book out a long time in advance, but the upside to weddings being a huge money-eating capitalism machine is that weddings are a huge money-eating capitalism machine, and there are thousands of similar offerings on the market.
If you're pushed for time and option one isn't available, choose option two, or three, or six, or 18. They're all good options! You won't even remember option one by the time you're ripping up the dancefloor at option 22.
Engagement ring trends through the decades. Post continues below.

2. You'll find a pre-wedding beauty routine and stick to it.
You know that saying about God laughing at you when you make plans? It's true, but mostly about brides who pledge to start new health/beauty/wellness routines as soon as they get engaged.
I mean, I get it. You want to look so smokin' on the big day that the venue is on standby with the emergency fire extinguishers. But if you haven't been pumping a Pilates session every day before work prior to now, you probably won't just… start.
Soon enough, the wedding will be in a week, and you'll realise you (a) haven't done any of the things you planned on doing, and in fact (b) have six blind pimples on your chin from stressing so much about seating charts.
I know it's rough, but resist the urge to stack every sheet mask known to womankind on your face and repeat after me: You. Cannot. Do. Nine. Months. Worth. Of. Skincare. In. Nine. Days.
3. Wedding traditions matter (to anybody but your Great-Aunt Jean).
It's weird, because all the articles tell you that your wedding is going to be the perfect day, but if I was planning my perfect day it wouldn't involve my HUSBAND ducking his head under my SKIRT and pulling out a slinky bit of LINGERIE with his TEETH in front of BOTH OF OUR PARENTS?!?!?!?
A quick summary of other things my perfect day would not involve:
Forcing my single pals to fight to the death over a bunch of flowers to prove they're capable of being loved (they also probably wouldn't… agree to this)
Being unable to go to the toilet alone because my outfit contains too much fabric to be physically contained by one human person
Making my best friends dress up in unflattering identical outfits to make sure I'm the hottest one in the room (okay, fine, I would do this on my perfect day, sue me)
Wearing a veil (um, especially when I've gone to all this bloody effort to outshine everyone else?)
Here's what your grandma doesn't want you to know: you literally don't need to do any of the things expected from you at a wedding. The only thing you need to do at your wedding is get married. You will not die if you don't wear something blue. (Shock confession: my wedding outfit was 100% new except for a pair of old undies! I didn't borrow a thing! Whatcha gonna do about it, Nanna?)