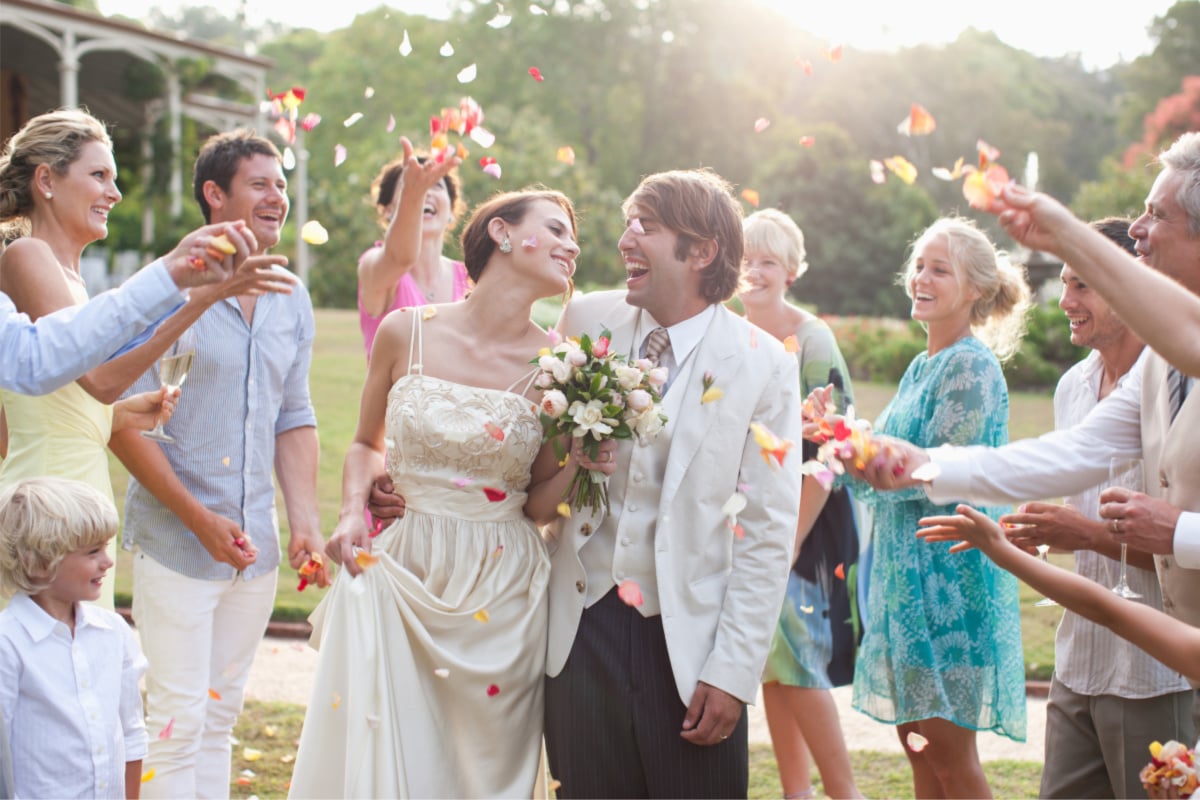 When you begin planning a wedding, it becomes very apparent that the cost of throwing a party for 100 of your nearest and dearest is… not what you fantasised about as a little girl. From paying for flowers (oh my Lord, how are flowers so expensive?) to selecting a cake (why are wedding cakes so… $800?), it can quickly turn into a $30k affair, which is likely not what you want if you want a house or any money at all.
Which is why you'll quickly decide to either scrap less important things on your list (maybe you don't need to pay for your great aunt's best friend's dog's cousin to attend) or turn to budget options to still have a gorgeous day – but at a fraction of the cost.
This is where everyone's go-to 'I'm-on-a-budget' shop, Kmart, comes into play.
Watch: Aussies spend an eyewatering amount on their weddings. Post continues after video.
We've rounded up the best (and cheapest) items from Kmart that will help you decorate your big day on the cheap.
You're welcome.