If you've been thinking weddings have been getting a little OTT lately, you're right.
US website The Knot just released the results of their 10th annual Real Wedding Survey and the results are, well, enough to give your bank balance the nervous sweats.
The average cost of a wedding in the US is now $35,329 (around $46,000 AUD – the average here is roughly $36,000) and a big chunk of that expense is going towards 'entertainment' for the guests.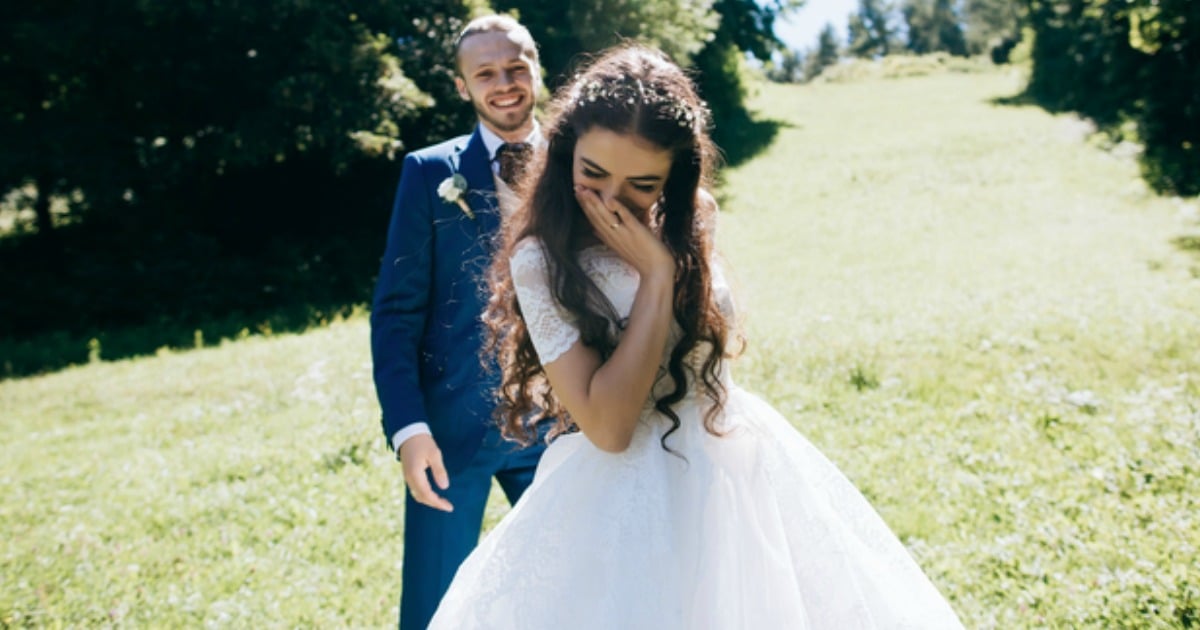 Yep, all those photobooths, food trucks and personalised doughnut walls add up. Gone are the days when you could just rely on your wedding guests to get drunk and crack onto each other.
According to The Knot, average wedding costs in the US went up by eight per cent between 2015 and 2016, while the average number of attendees actually dropped.
"Couples are personalising their weddings in a way that we haven't seen before, and that's a trend that has been up-and-coming for the last five or ten years," Stephanie Cain, an editor at The Knot, told ATTN. 
Vogue has named the wedding trends that are over for 2017. Post continues...
"It's not cookie cutter anymore. Couples aren't just going to the banquet hall down the street and asking for a basic package. They really want to put their own personal stamp on every aspect of their wedding."
So the good news is wedding guests are getting more bang for their wedding buck, but the bad news is they're probably paying for it in the long run.
"The higher price the couple pays, the more guests are going to end up paying. Whether it be a destination wedding, or what the couple's registering for, money begets money and big affairs beget big affairs," Christen Moynihan from The Broke Ass Bride recently told ATTN.