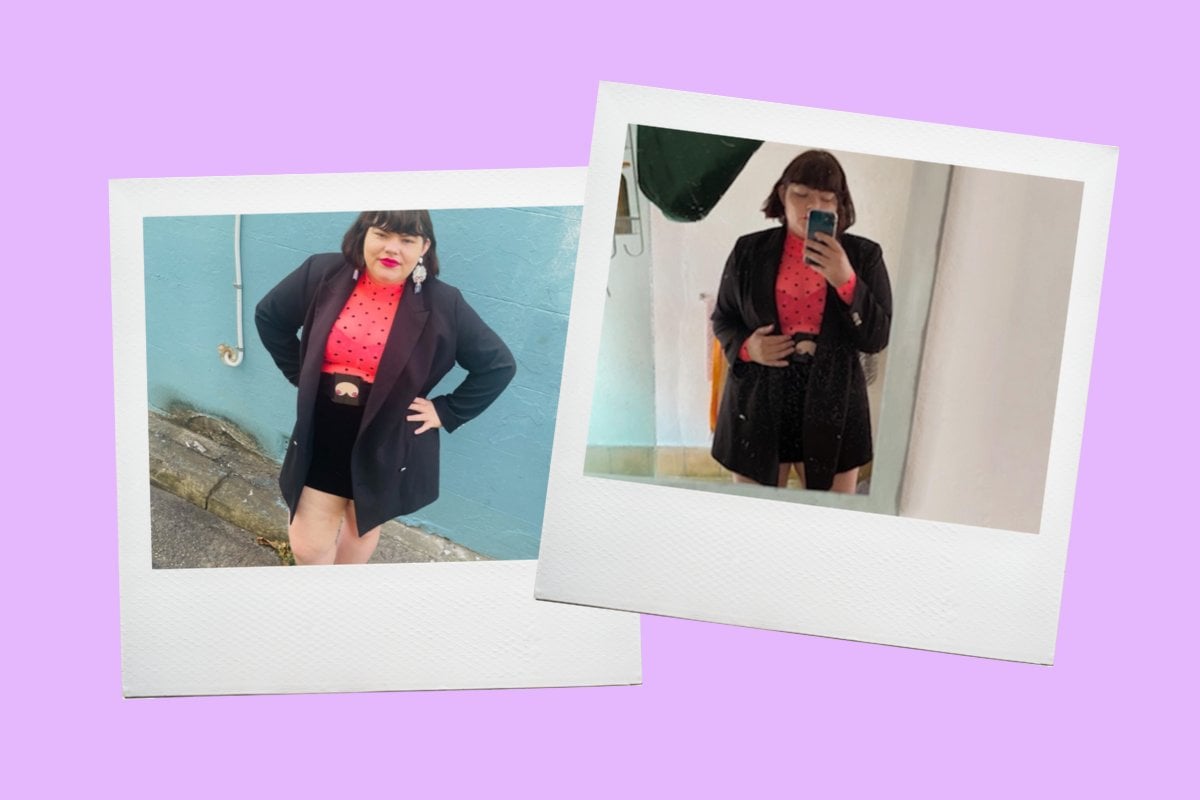 Have you ever stopped yourself from wearing a certain kind of clothing style because you were self-conscious about a part of your body? For me, that was miniskirts.
I deprived myself of rocking one of the best styles in history (Clueless anyone?) just because of body insecurity - I hated my thighs.  
I had hated my thighs from about the age of 12. Before I even got my period, I was already at battle with my body. I resented the way they spread out when I sat down, and I have vivid memories of pinching the skin in disgust as if a little pinch would somehow make them evaporate.  
Watch: Dealing with body image issues. Post continues after video. 
I wanted my thighs to look like the thighs of the celebrities that I desperately idolised. I wanted thighs like Paris Hilton and Lindsay Lohan. 
Thighs that didn't spread when you sat down and didn't jiggle when you moved. I basically wanted my thighs to just look like a continuation of my legs so you'd barely be able to notice them.
Naturally, as I grew into adulthood, my thighs didn't disappear. They stayed chunky and fleshy and noticeable, and I just hid them. It's all very depressing to look back on, but at least I was never going to accidentally flash anyone getting out of an Uber because I always had thick black stockings on!  
I have now thankfully seen the error of my ways, and not only has it given me a new fashion look to style, but it's felt invigorating - like jumping out of a fashion plane! 
And my thighs didn't need to shrink for this to happen. If there's one piece of advice I could give anyone, it's that if you feel like a trend just doesn't suit your body, but you still like the trend, don't give up on it. 
You just need to find the version of it that works for you and makes you feel confident. The thing is, once you find the style that works for you, as cliched as it sounds, it does always shine through. 
Case in point: recently, a girl stopped me to compliment my outfit. 
"I love this, and I love it on you!" She gestured towards my clothes, and I glowed. I was wearing an oversized black blazer I'd picked up from H&M, a sheer pink polka dot top, chunky white Adidas sneakers and the pièce de résistance; a velvet black mini skirt tied together with an oversized belt - it was a look.