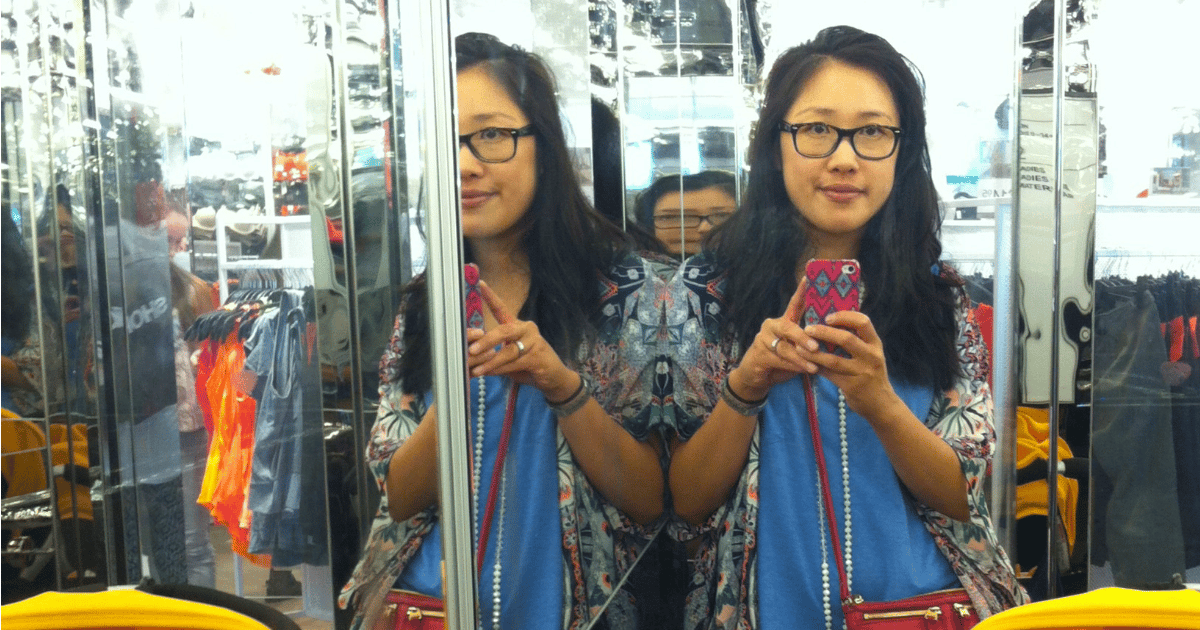 According to some recent research, women hit their style peak at 30. I knew this already because I'm heading towards my mid-thirties and I reckon I'm looking better than ever.
Don't think I'm just boasting. Cast your mind back to when you were 18, 20, even 23; unless you're Suri Cruise chances are your fashion choices were questionable at the very best. For me, any improvement on a fluoro pink Hypercolor shirt, black pork pie hat and black-and-white bike shorts – my go-to outfit of my teens – is a step in the right direction.
Now that I'm feeling confident and comfortable in my style, here are the 30 things I think every woman should know.
1. It's okay to experiment with your style.
A frenemy once said this about me: "Carla never used to dress in crazy, colourful clothes. When she started uni, she used to wear boring outfits. She's so fake now."
Sadly for that frenemy, they had a narrow view of life and fashion. According to them, I should never change, evolve, or have fun with my clothes. (Watch: Fashion editor Paula Joye explains how to wear a white shirt. Post continues after video.)
Too often, I hear women say, "I'd love to wear that dress/colour/style, but I'm too scared of what people will say." The truth is that the people who say negative things or have a problem with your clothes aren't your true friends and most likely aren't that happy themselves. Ignore the haters and wear whatever you want.
2. The grown-ups who you thought wore "weird" clothes are now the coolest people you know.
As a child, I knew two adults who wore the strangest clothes and accessories and I thought of them as "weird". One of them was a medical specialist and at each of my appointments her hair was a different wild colour with bits shaved out of it.
Her clothes were so baggy and colourful that she looked like a clown. The other person who I thought dressed strangely was a relative of mine who always wore flowing scarves, layers and jewel colours. Now I realise they had the best style of anyone I know.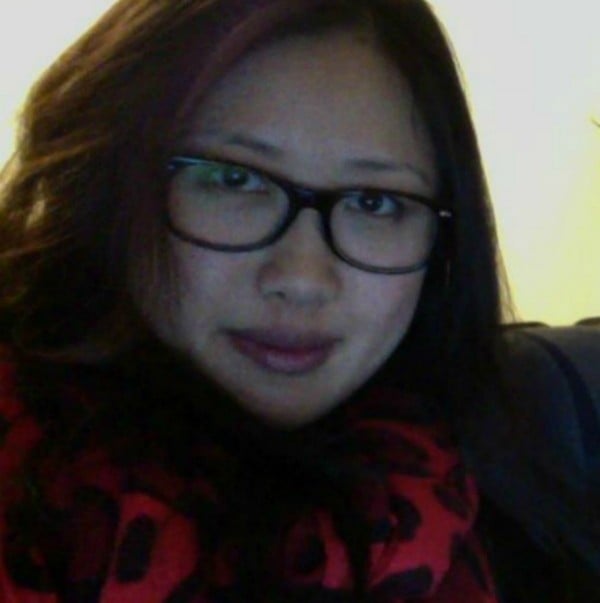 Desperately trying to look like my arty, cultured, bespectacled and scarf-obsessed aunt. Image: Supplied
3. If you're still in your 20s, show skin while you still can.
One thing I will never regret is wearing miniskirts constantly throughout my 20s. It was my signature style, and oh, I miss my minis so much. A brief career as a high school art teacher and my life now as a mum have forced me to say goodbye to my favourite item of clothing.
I mean, would YOU want to bend over and reveal your undies to a classroom of teen boys and/or judgey mums at playgroup? No, thanks. So if your life is free, easy and youthful, wear all the skimpy clothes while your lifestyle still suits them.
4. Investment clothes are overrated.
Pick up any high-fashion magazine and they'll tell you that you must invest in that designer trench coat because you'll wear it for the rest of your life. But in your lifetime, several things can change: your lifestyle, your weight, your city and your personal style.
After spending a grand on a trench coat, you may suddenly have the horrifying realisation that you hate it. But now you're stuck with it. Don't feel pressured to drop a tonne of money on "staple" items of clothes just because a rich fashion magazine editor tells you to.