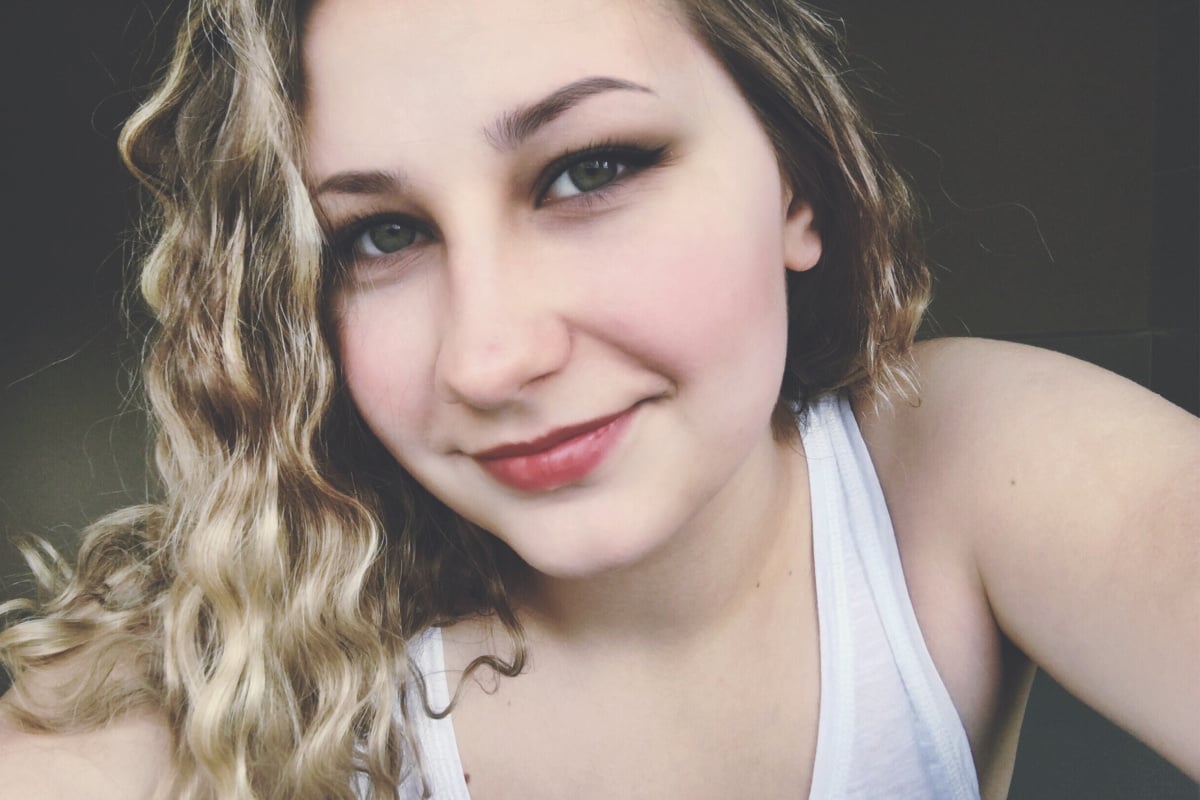 I became a vegetarian when I was eight years old, about three months before my ninth birthday.
I had been reading an article about vegetarianism in American Girl magazine, a periodical often subscribed to by eight-year-old girls. When I read the article, something clicked in my brain. I wasn't sure why, but vegetarianism made sense to me.
Uh oh… the face kids make when they find out where meat comes from. Post continues below.

I went to my mum later that day and asked her if I could stop eating meat.
She was pretty receptive to the idea and recalled having had the desire to stop eating meat as a child, too, but said she'd been scoffed at by her own family, who insisted she'd get sick if she stopped eating meat.
Eager to support my bodily autonomy in a way that her own parents didn't, my mum told me that the decision to eat meat was entirely up to me.
We went to the grocery store and bought beans and rice, tofu dogs, veggie burgers, edamame, and lentils. My mum's chief concern with my decision was me not getting enough protein, which I soon learned was a common concern among those unfamiliar with a vegetarian diet.
Later that week, she gave me Peter Singer's book, Animal Liberation. Though perhaps a bit dense (and intense) for a person of that age, the book was an eye-opener for me. I loved animals and the fact that they suffered so needlessly for our benefit seemed like a horrible atrocity to me.
I decided to become an activist, joining PETA and placing the "meat is murder" stickers they sent me everywhere. As an adolescent, I became a fan of The Smiths' 1985 album by the same name.
Seeing a lack of vegetarian options in my middle school cafeteria, I wrote a letter to the superintendent of the school district asking for changes to the menu.
PETA sent me DVDs of footage from inside of factory farms, and the anguished screams of suffering cows, chickens, and pigs became burned into my consciousness. I didn't understand how anyone could possibly eat meat.
After a while, it didn't even seem like food to me anymore– more like a gory biohazard.