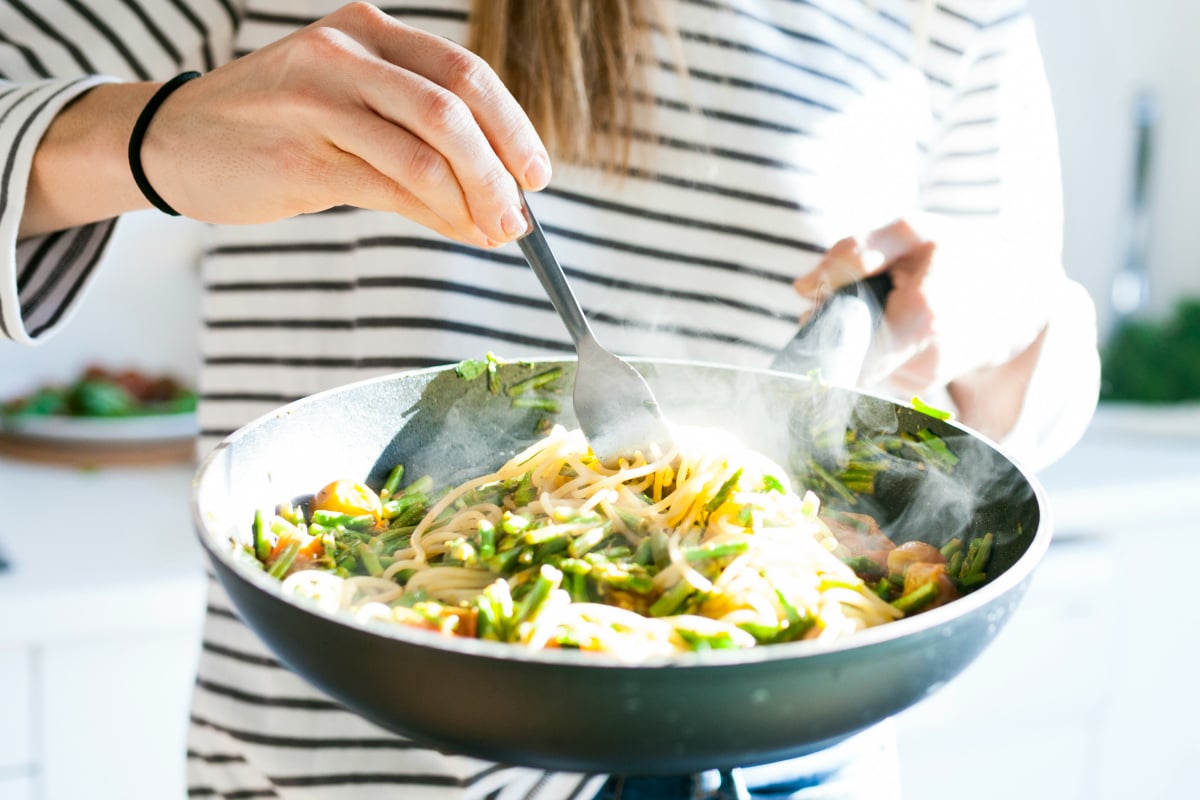 The world needs to eat less meat.
In fact, reports have found that beef consumption needs to fall by 90% and be replaced by five times more beans and pulses, in order to feed the entire population in the years to come.
It's no secret that meat and dairy consumption is one of the greatest causes of damage to the environment. Whether that be via the greenhouse gases from livestock, or deforestation and water shortages from farming, the solution is to eat less meat.
"Feeding a world population of 10 billion is possible, but only if we change the way we eat and the way we produce food," Professor Johan Rockström at the Potsdam Institute for Climate Impact Research in Germany told The Guardian. 
"Greening the food sector or eating up our planet: this is what is on the menu today," he added.
With that in mind, you probably want to at least reduce your meat intake.
It's a huge change, but we can all do our part.
We asked the Mamamia team the ways they reduced their meat intake, to give you the head start you might need.
Meal Service Plans.
For Tiffany, a meal-service plan was an easy way to introduce new recipes into her life.
"Doing a meal service plan, because thinking of dishes at the start is hard!" she said.
"But if someone does it for you for the first few weeks, you can get some inspiration about what to cook later."
She added that cutting out a few meats at once, such as phasing out red meat, then white meat, was also helpful.
Marley Spoon and HelloFresh offer vegetarian meal plans.
Apps.
Leigh encouraged the use of an app to track macros, so she could ensure she was still getting enough protein.
"Track your macros on an app so you can make sure you're still getting enough protein. This'll mean you feel full and don't gorge on empty carbs!" she said.
Nutritionist and My Macros allow you track your macros, while How to Cook Everything Veg is an app that will help on the recipe front.
Speaking to your doctor. 
For Belinda, chatting to the doctor about alternative B12 sources was essential.
"Chat to your doc about alternative iron and B12 sources, and get regular blood tests to make sure they're not taking a hit," she told Mamamia.
According to Nutrition Australia, vegetarians are at risk of being deficient in Iron, B12, Protein, Zinc, and Calcium.