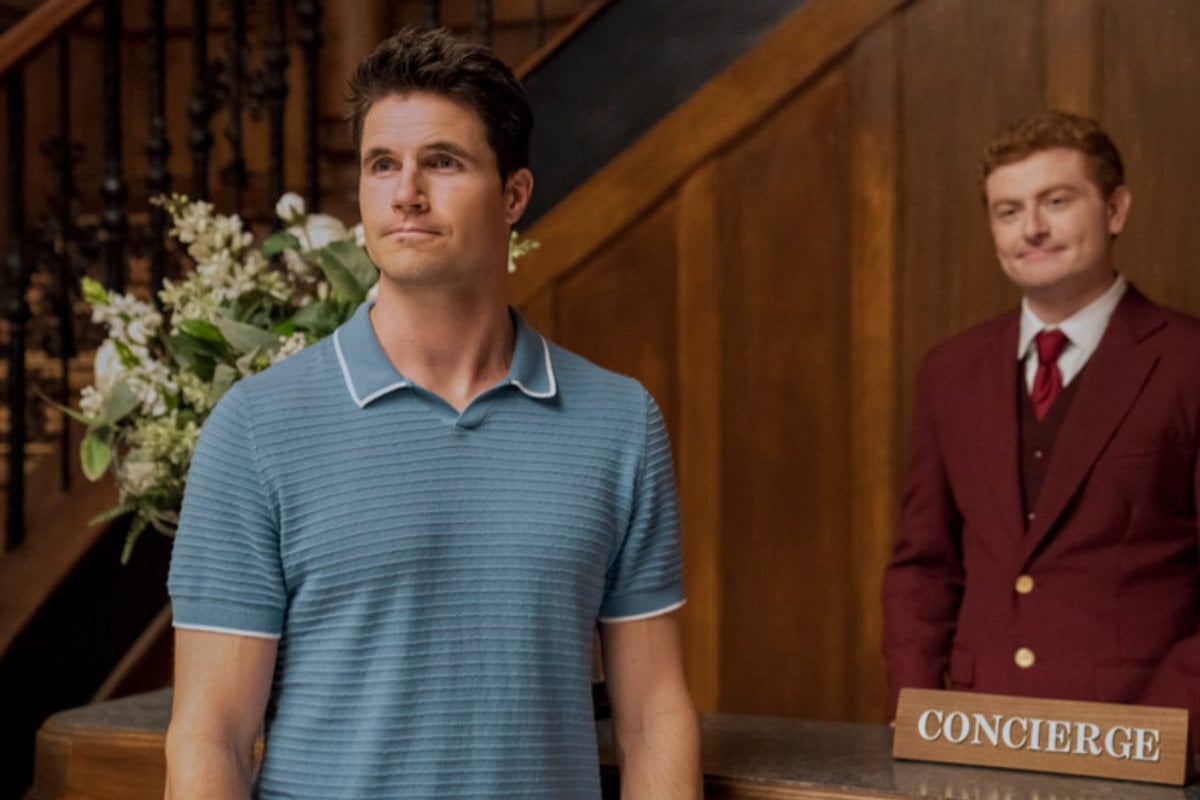 Nathan Brown, the main character in Upload, is dead.
But he's not a ghost, or a zombie, or a mummy. He's a digital version of his formally alive self, eating (kind of), sleeping (kind of), and living a mostly typical human existence - if you ignore the rogue pop-ups and occasional glitches.
In the opening episode of Upload, a Prime Video comedy that has just debuted its third season, computer programmer Nathan (The Flash's Robbie Amell) dies in a self-driving car crash and is uploaded to Lakeview, his girlfriend Ingrid's (Allegra Edward) very expensive, luxurious digital after-life.
Watch: Upload season three's trailer. Post continues below video.
The series is set in the year 2033, where the digital afterlife is not just possible, but also an entirely profitable industry. In virtual reality heaven, you can enjoy all the comforts of a fancy resort. Provided you can pay for it.
Yes, death is capitalism's next frontier! Fun!
The show follows Nathan's adjustment to life in Lakeview, which is a humourous fish-out-of-water situation full of hijinks and confusion. There's also a complicated love story that adds another layer of fun: Nathan's consciousness is only in Lakeview because of Ingrid's wealth, leaving him feeling indebted to her, but also... not that into her overzealous self.