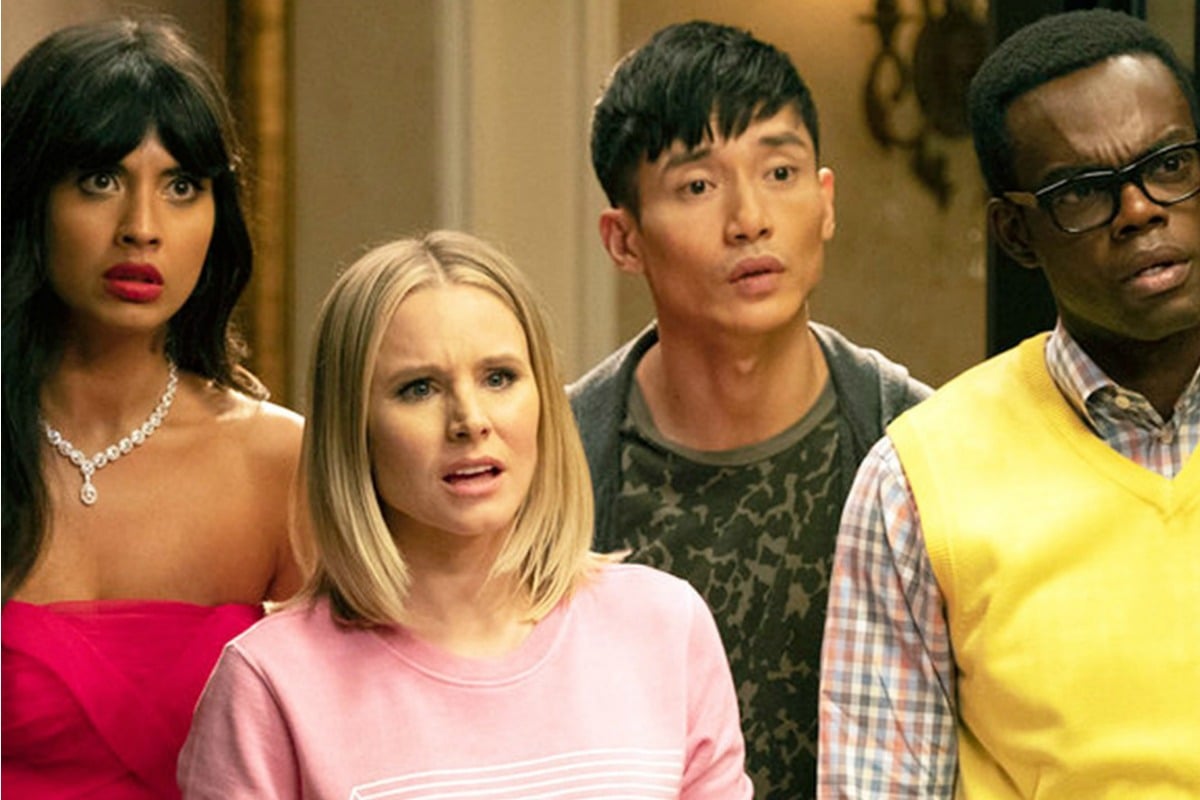 It's time to say goodbye to The Good Place.
When the final hour-long episode drops on Friday, we'll finally learn how the journey to well, the 'Good Place', ends for Eleanor, Chidi, Jason, Tahani, Janet and former demon torturer-turned friend Michael.
The Good Place is thoroughly entertaining. It's funny, really funny, the characters are equal parts flawed and endearing and it is the perfect palate cleanser after a tougher watch (I consider an episode or two required viewing after I watch The Handmaid's Tale, because yikes).
In the penultimate episode, the gang finally arrive in the real Good Place only to quickly realise its not as good as it seems. Oh, of course.
In the Good Place, everything you could possibly want is a reality. Those cute sunglasses you once saw in an Instagram ad? Here you go. Actually good passport photos? Fork yeah. Want to go-kart with monkeys? Okay, Jason.
But the thing is… There's only so many times you can race a primate around a track in a small motorised vehicle before it becomes a little bit, well, boring.
Yes, The Good Place did spend four entire seasons building up to this moment. And then, in one 22 minute episode, it turned the whole thing on its head.
Eternal life without purpose is boring, so Michael and friends come up with another option: If you want, dear Good Place residents, you can walk through a door to nothingness. Suddenly life in the Good Place can be finite, which in turn gives its inhabitants something new to appreciate: Existing.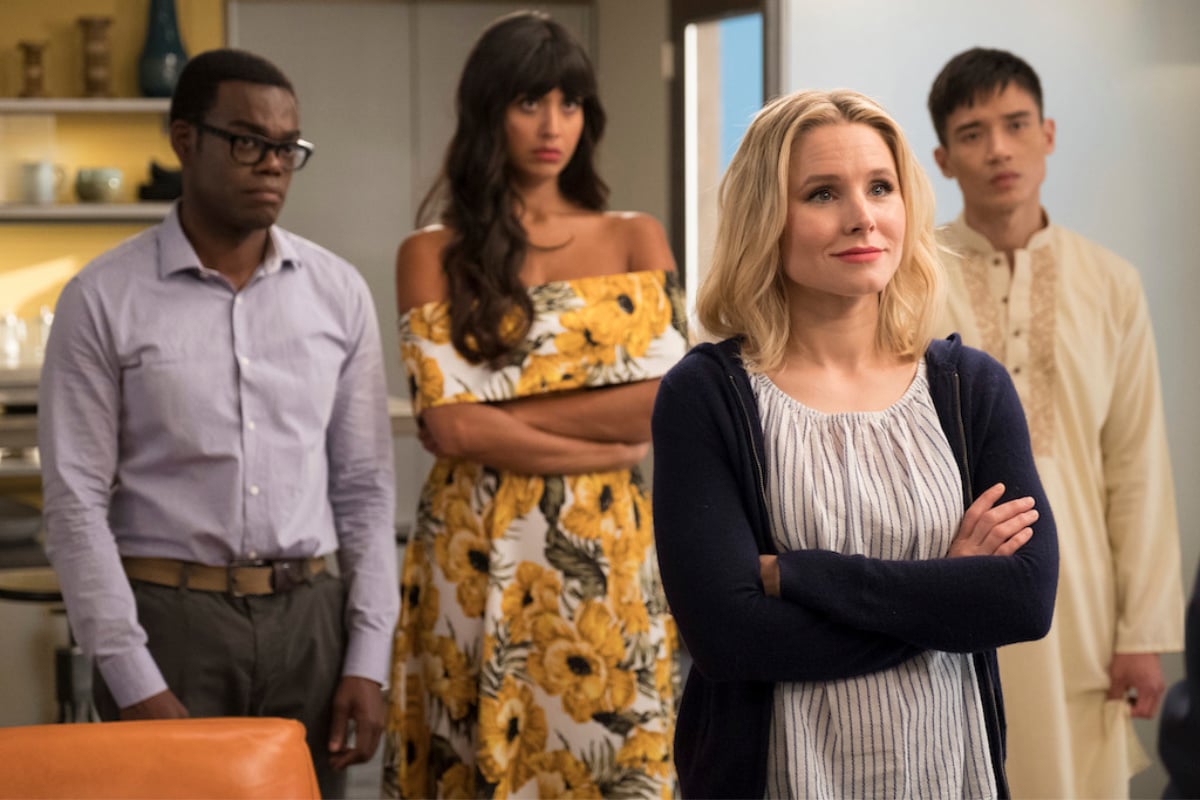 The synopsis for the show's finale doesn't give much away: "Various conversations occur, between various groups of people," it reads.
That's... helpful.
But how the show ends - whether we'll see Eleanor and Chidi live together forever, or watch them walk through the door to nothingness - doesn't really matter, does it? (Although, never fear, Kristen Bell believes we'll be satisfied).