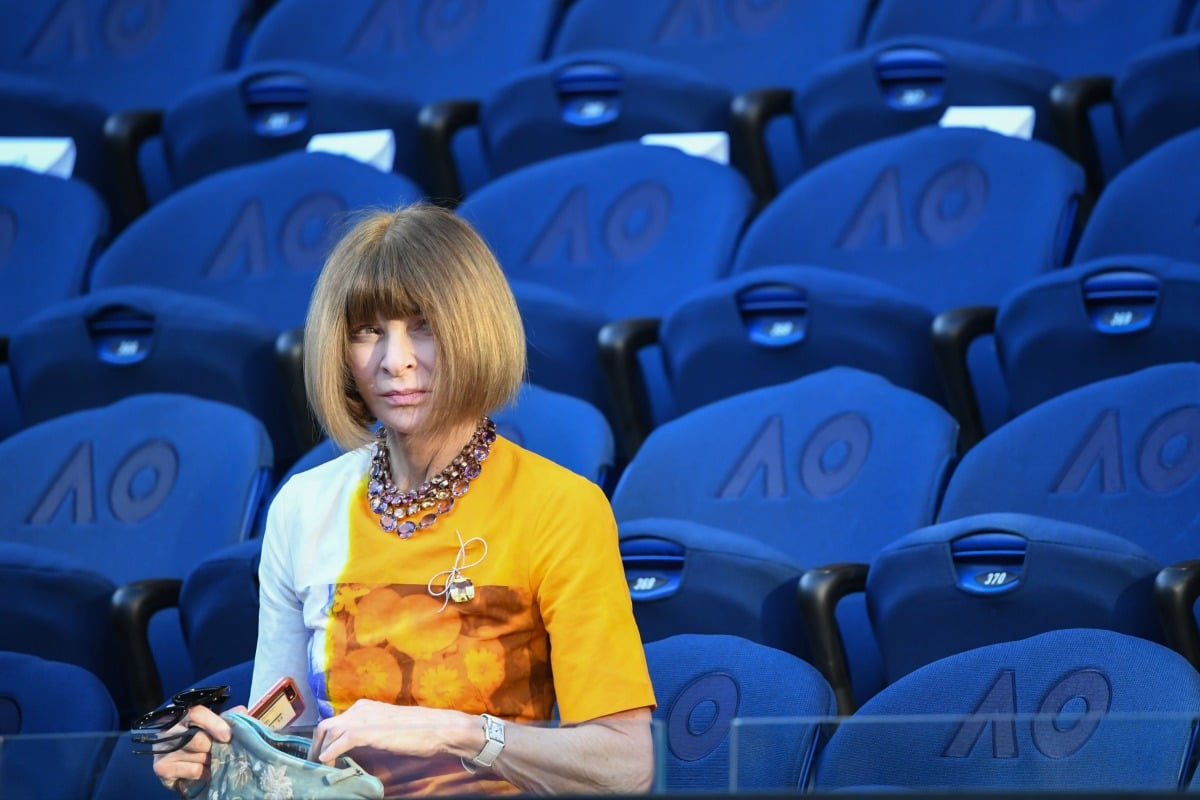 Anna Wintour is renowned for being one of the most formidable women in fashion.
She's the long-time Editor-in-Chief at Vogue, she's been made a dame by the Queen and the main character in the iconic movie The Devil Wears Prada is loosely based on her.
There's also one more thing the 69-year-old is known for – her seemingly frosty personality.
For years, Wintour's frosty demeanour has earned her the nickname 'Nuclear Wintour'.
But in a recent appearance at the Australian Open, it seems there was just one woman who could make Wintour smile.
And honestly, we're not surprised.
Posting a photo to Instagram, ultramarathon runner turned author and motivational speaker Turia Pitt shared her sweet interaction with the fashion mogul.
"Don't you hate it when people take sneaky pics of you while you're trying to have a meaningful dialogue with your mates?" Turia captioned the photo of her chatting with Wintour and Australian actress Nicole Kidman.