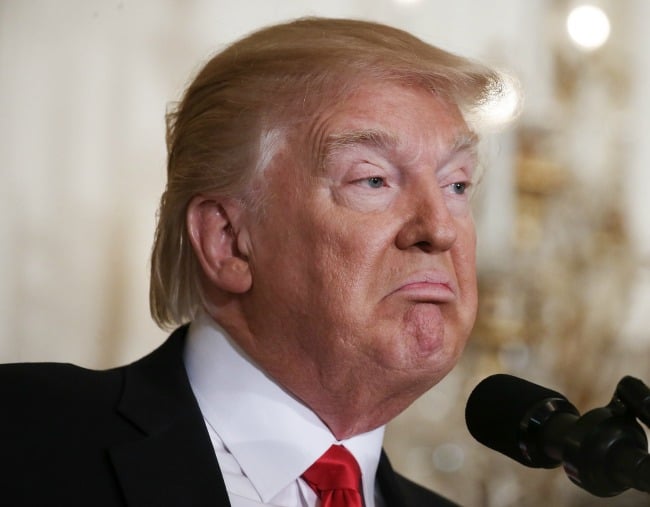 Oh…wow.
There's only one appropriate gesture we can think of in response to Trump's latest doozy, and it's a facepalm of epic proportions.
Yesterday marked the 17th year since September 11th, a day when nearly 3,000 people died and 6,000 were injured following a terror attack on the World Trade Centre in New York.
A day of mourning for those who lost loved ones, and really, anyone who can remember the act of terror that shook the entire world.
Well, anyone with a heart.
Proving, yet again, that he is incapable of mustering any level of human empathy, President Trump was photographed fist pumping on his way to the Flight 93 September 11 Memorial Service.
You know, the hand gesture synonymous with 19-year-old 'lad' culture – usually executed in response to one of their mates chugging a pint of beer.
Here's the original tweet:
.@realDonaldTrump First Lady Melania Trump greet supporters as they arrive in Johnstown, PA to attend the Flight 93 September 11 Memorial Service in Shanksville, PA pic.twitter.com/SRMBvlDLKJ

— Doug Mills (@dougmillsnyt) September 11, 2018