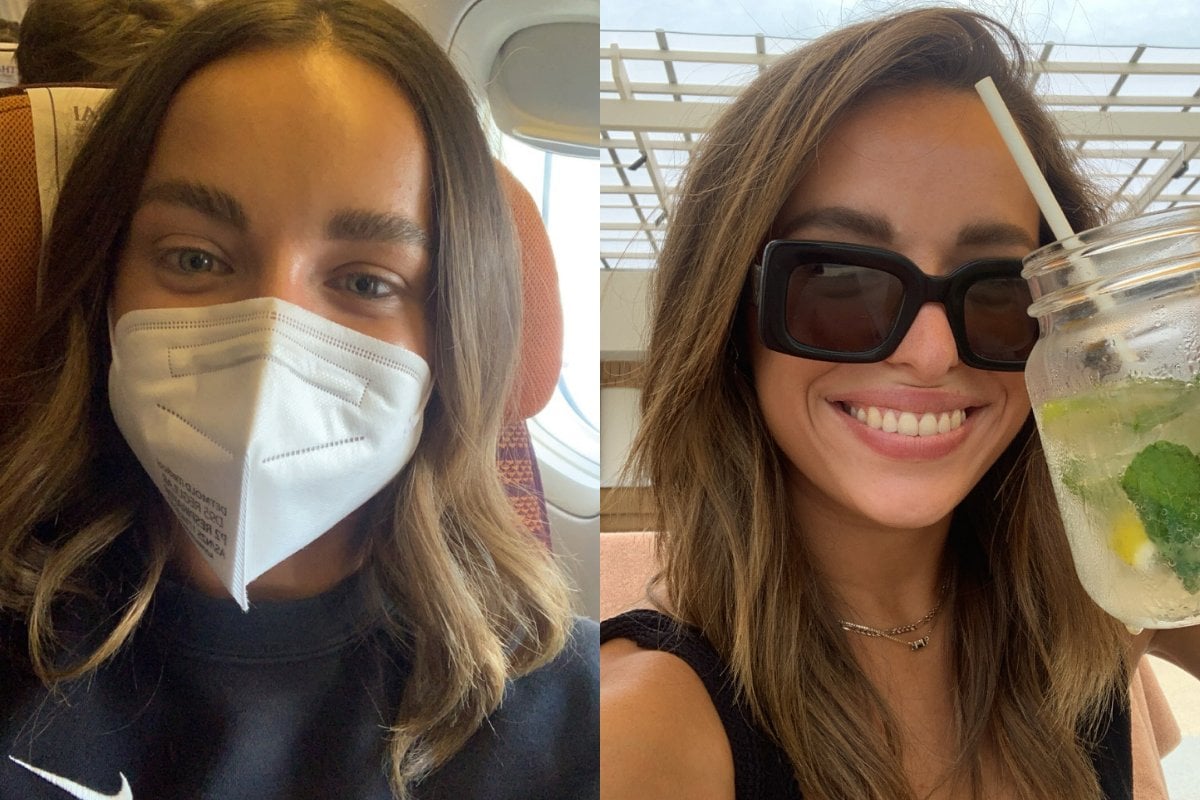 It was one of those pinch-yourself moments.
I was standing at the airport, suitcase in tow, about to board my first overseas flight in two years. 
Last week, I went to Phuket, Thailand for five days. It was different, yes - there were far fewer people at the airport and way more rules to leave the country and arrive in another - but it was familiar, in some ways normal, and so exciting.
Watch: The horoscopes at the airport. Post continues below.
Much like travelling to anywhere else overseas in 2022 (like Fiji or Hawaii), there's much more involved - documents, COVID tests, rules - to actually get there and have a holiday. 
From someone who's just done it, here's everything you need to know about travelling to Thailand right now.
What do you need to do before you leave Australia?
Before leaving the country to go anywhere right now, there's quite a bit of prep to do. I'm going to list it all here, but feel free to skip down ahead to the fun bit if you just want to read about my holiday and circle back later!
First things first: rules are often changing so check Smart Traveller, Phuket entry requirements and your airline's COVID information before you go. This is what you need to do before travelling to Phuket:
Obtain a Thailand Pass.
Right now there are two schemes allowing fully vaccinated international travellers into Phuket: "Phuket Test & Go" and "Phuket Sandbox".
Phuket Test & Go allows tourists to travel all over Thailand after they've received a negative PCR test on their first day. However, on the fifth day they must do a "self-test ATK" (rapid antigen test) and report it on the MorChana app. 
There are currently only eight approved hotels to stay at for Test & Go in Phuket.
Phuket Sandbox (the program I went with) allows tourists to stay in Phuket quarantine free. You must stay at a SHA+ hotel and undergo a PCR test on day one.