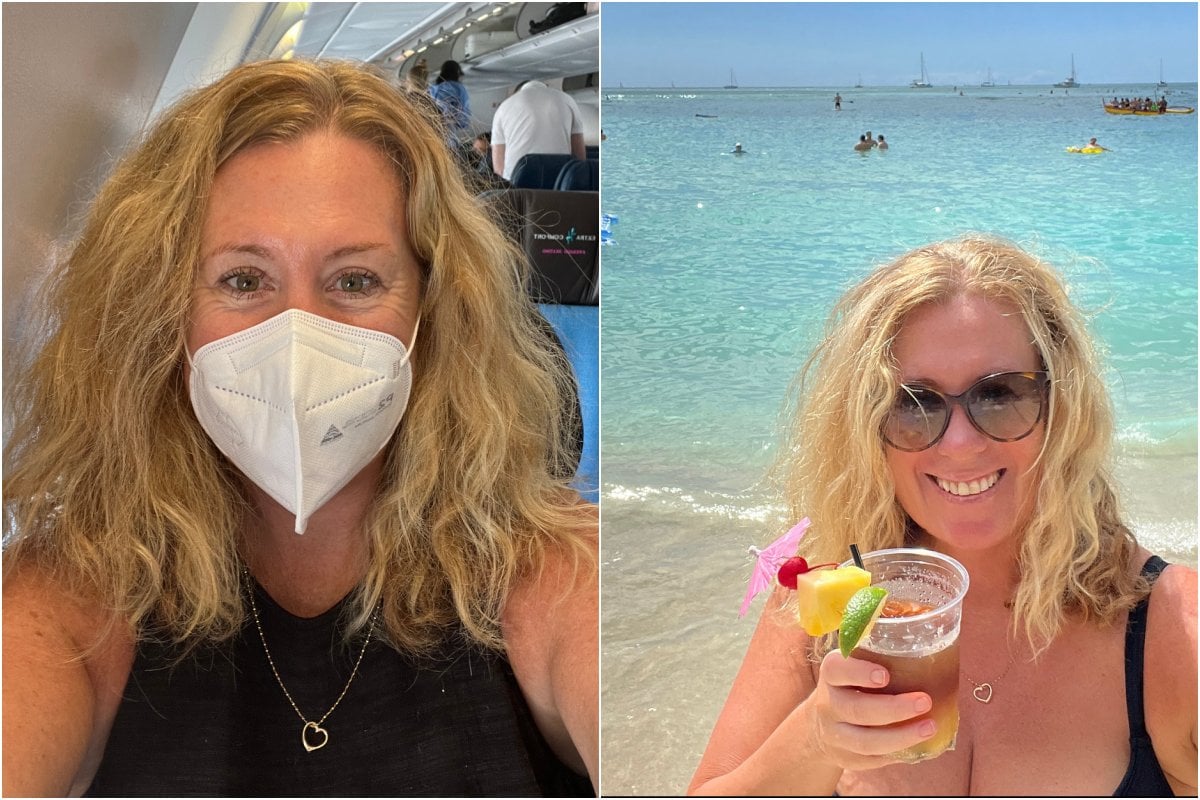 Hawaii has always been such a special destination, and let's all do a happy dance because…it still is! 
I'm spending five fabulous days here on Oahu, swimming, eating and laying in the sun, and it's an incredibly joyful and restorative trip - not only because I'm travelling solo and having a monster of a me-time, but because it's just so good to be back in the Hawaiian sunshine, Mai Tai in hand, floating in the turquoise Waikiki water.  
Watch: The horoscopes at the airport. Post continues below. 
I've been sharing my trip on Instagram, and here are the answers to the questions I've been asked the most about holidaying in Hawaii right now.
What's the process for flying to Hawaii from Australia?
Protocols are often changing so check Smart Traveller, US entry requirements and your airline's covid information before you go. 
You'll need to organise your US travel authorisation, known as an ESTA, before you go, and it can take up to 72 hours (mine took six), so do this well in advance of your flight.
To leave Australia you must be vaccinated if you're 12 and over, and show printed copies of your International Vaccination Certificate (download through Medicare in your MyGov account) at check-in. 
To enter the US, everyone over two years old needs a negative PCR, taken within one calendar day of departure. 
'One calendar day' means that you can test the day before you leave, but I had mine within 24 hours, just to be sure. 
Bring printed copies of your results, as well as your CDC Attestation Form confirming your negative PCR or covid recovery, and the CDC Contact Tracing Form, for everyone over two years old. You can find both forms here. 
Print your return flight details to show on entry to the US, and make sure you have travel insurance that has covid coverage – you'd be crazy to go anywhere without it.