Travelling with kids can be a lot of fun… the joys of exploring a new place, the memories, the sense of adventure.
But let's be real, it's not all a Hallmark card. To make your Easter break a little easier, here are our top 20 tantrum avoiding tips (be they your tantrums, or your kids!)
For the road tripper.
1. Work out where you will stop and where you can get decent food. If you choose to skip Maccas in search of something more healthy, I guarantee you will drive another 40 minutes before you come across – you guessed it – another McDonalds.
2. Games…. Yes, they are clichéd and will drive you batty but they can hold off the onslaught of the ever popular 'are we there yet?', 'how much further?' You can count cars, play I Spy, or even make up a checklist of sights to see, anything to make the car ride a bit more bearable.
3. Headphones. I did not want to listen to The Wiggles on rotation for 10 hours…. Depending on the age of your kids there are some great headphones on offer, my eldest son's car seat even has speakers built in so he can listen to his tunes while my husband and I listen to True Crime podcasts. #winning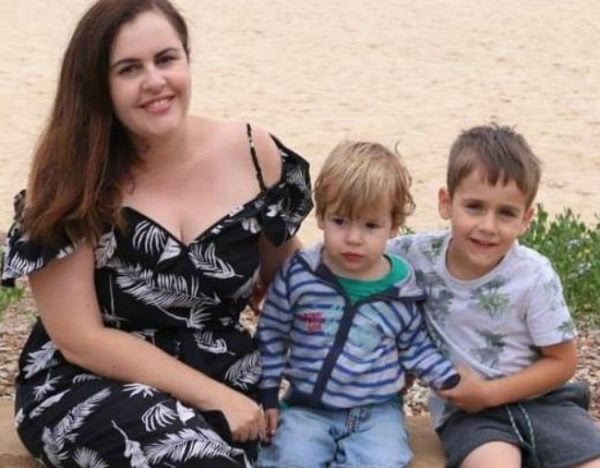 4. Toys. The most popular device on our last road trip was a $10 etch a sketch. Yes, Mum did get sucked into drawing at least 178 dinosaurs but they explored their creativity without smushing red crayon into the back seat of the car.
5. Portable potties. Buy one. Kids always want to stop at the rest stop with snake warnings and no toilet paper and then do a #2
What to do on planes.
6. There is nothing worse than getting on a plane at nap time even if it saved you $50 bucks at the time of booking. Pay the money and travel at a calm time for your kids. No one wants to deal with a two-year-old that has missed his afternoon nap!
7. Planes breed germs and kids touch everything. Embrace wet wipes and hand sanitiser.
8. The best thing I ever purchased is a travel stroller you can take through the airport and carry on. You can even wheel this magical contraption down the aisle if you want to be really smug in front of other parents who are lugging a massive toddler in one hand and their bags in the other.
9. Meltdowns – The last time I travelled with my then 18 months year old all was well until the flight crew determined all devices had to be shut down for landing, EVEN handheld ones. Have you tried to remove an iPad from a kid half way through an episode of Peppa Pig? A brand new toy or game that you can pull out if things get intense can be a lifesaver.
Speaking of holidays, are the kid's school holiday's too damn long? Holly Wainwright and Ben Fordham discuss the struggles of working parents over the loooong summer holidays. Post continues after audio.