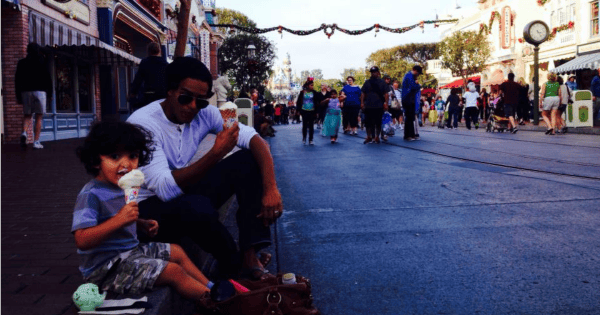 I never thought I'd leave New York. I loved it. I moved from Australia as an adventurous 21-year-old and lapped up everything the city had to offer.
But fast forward 10 years –  and there's me, the stereotype of a tired, grumpy commuter with personal space issues. Gripping my toddler by one arm and mentally navigating my snowy walk home, I started dreaming of a different commute.
One where, yes, I'd be replacing subways with freeways, but I'd have sun, beaches and space.
I was dreaming of California.
My husband and I had visited Los Angeles the year before. We loved the warm sunsets, museums, parks, Hollywood. So that was that, we packed our stuff and headed out West.
From breathtaking coastlines to snow-capped mountains, California has everything you could imagine. And guess what? It's a goldmine for kids!
Here are my top six tips and tricks for travelling with kids through the Golden State.
1. Be strategic with theme parks.
One of California's most obvious child appeal factors is that it's home to some of the coolest theme parks ever. But as even the most blissfully unaware parent might suspect, you need to have a good game plan to tackle each park and minimise time spent in line.
Disneyland, Legoland, Knots Berry Farms; all awesome, but you need to be strategic.
Take the time to plan the day, know what your kids want and where to find it and remember; lines are much more bearable first thing in the morning.
Also, you can save money by staying outside the parks! My son was keen on San Diego's Safari Park and Legoland so we stayed at an inexpensive hotel in La Jolla, a beach town between the two.
We dedicated a day for each park, with a beach day in the middle. We saved money on accommodation and the park separation meant my son wasn't so exhausted and overwhelmed.