There's nothing more annoying than lugging around heavy shampoo and conditioner bottles when you're travelling with your family.
Luckily, one very clever Perth mum has shared the perfect hack to make travelling shower times easy peasy.
Nat Stein simply bought a few of Kmart's little travel bottle sets (they come in packs of two for $3 each), filled them with shampoo, conditioner and body wash, and popped them on a lanyard.
And there you have it – a handy little portable travel set that the kids won't lose.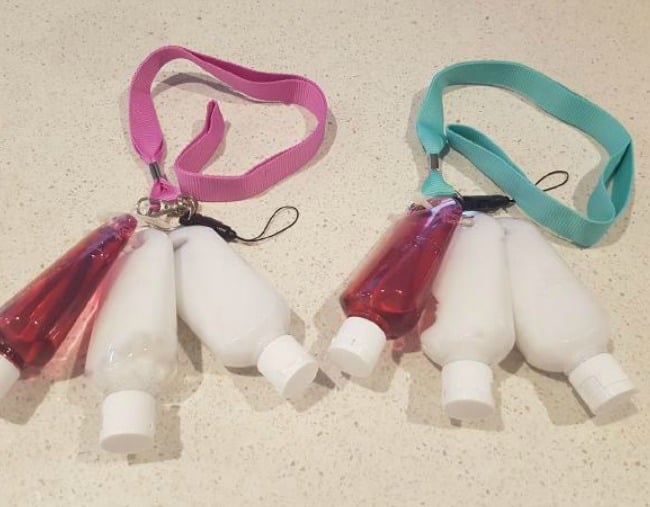 "Kmart sell these travel bottles in a 2 pack for $3. Filled them with shampoo, conditioner and shower gel and attached to a lanyard," Stein wrote on Facebook.
"Perfect for my girls when we go camping to take to the showers. Also would be good for swimming lessons. I have ordered some stickers."